NOAA is soliciting competitive grant proposals from eligible applicants to engage the public and communicate NOAA's statutory authorities in relation to the US Marine National Monuments (MNMs):
Marianas Trench MNM, Rose Atoll MNM, Pacific Remote Islands MNM, and Papah'naumoku'kea MNM.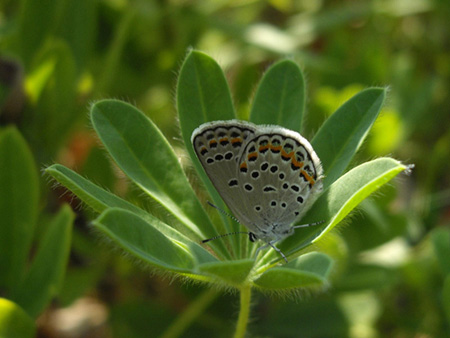 credit: Fish and Wildlife Service
Increased public understanding of the value of the ocean, our coasts, and the role of large marine protected areas will build a foundation for successful local and national marine conservation.
NOAA is seeking proposals to educate the public using formal or informal means.
Total funding available for this notice is anticipated to be $40,00 0. Actual funding is contingent upon FY2013 Congressional appropriation.
Applicants will be selected by NOAA/NMFS on a competitive basis.
---
---
---
---
Obtain Full Opportunity Text:
Click on RELATED DOCUMENTS tab above to download full announcement instructions and application package.
Additional Information of Eligibility:
Eligible applicants are limited to— (1)Agencies that oversee the state Uniform Crime Reporting (UCR) Programs, responsible for reporting crime data to the FBI's UCR Program, in Alaska, Arizona, Georgia, Hawaii, Illinois, Kansas, Minnesota, New Jersey, New Mexico, Oklahoma, Oregon, Texas, or Utah.
By mutual agreement with the state UCR Program, another agency in these states may apply for and administer funds under this solicitation.
Such mutual agreement must be demonstrated in writing via a memorandum of understanding or similar agreement between the two state agencies and must be included in the application.
(2)The state agency in Indiana or Mississippi (the states that currently do not have a state UCR Program) authorized by statute or executive order to collect and report crime data from local LE agencies to the FBI's UCR.
The 15 eligible states identified in this solicitation either do not have an incident-based crime reporting component that is certified by the FBI to submit data to NIBRS, have a program that is NIBRS-certified but the LE agencies in the state that report incident-based data cover less than 80% of the state population, or do not have a state UCR Program at this time.
In general, BJS is authorized to make grants to, or enter into contracts or cooperative agreements with, states (including territories), units of local government, federally recognized Indian tribal governments that perform LE functions (as determined by the Secretary of the Interior), nonprofit and for-profit organizations (including tribal nonprofit and for-profit organizations), institutions of higher education (including tribal institutions of higher education), and certain qualified individuals.
For-profit organizations must agree to forgo any profit or management fee.
Foreign governments, foreign organizations, and foreign institutions of higher education are not eligible to apply.
Full Opportunity Web Address:
Contact:
Agency Email Description:
Agency Email:
Kara.Miller@noaa.gov
Date Posted:
2013-01-24
Application Due Date:
2013-03-15
Archive Date:
2013-04-14