The NOAA Coral Reef Conservation Program (CRCP) provides matching grants for international coral reef conservation projects.
CRCP solicits proposals that will support the NOAA Coral Reef Conservation Program's International Strategy 2010-2015 (International Strategy).
The International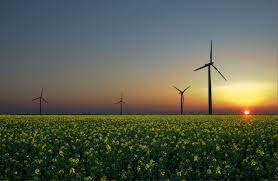 credit: Wikipedia
Strategy focuses on supporting existing regional efforts in four priority regions based on their interconnections with U. S. reef ecosystems and existing initiatives and partnerships.
Two of these four priority regions will be considered under this Federal Funding Opportunity:
the Wider Caribbean and Micronesia.Funding for the Fiscal Year 2016 competition is subject to the availability of Congressional appropriations and is expected to be approximately $600,00 0. NOAA expects each applicant will request between $75,000 and $300,000 annually for an award with a project period up to two years.
Funding after the first year generally depends on future Congressional appropriations, NOAA/CRCP priorities, and recipient performance in the first year(s) of the award.
---
---
---
---
Obtain Full Opportunity Text:
Not Available
Additional Information of Eligibility:
Eligible applicants are institutions of higher education, non-profit organizations, non-U. S. government natural resource management agencies, foreign public entities and foreign organizations, and for-profit organizations.
An eligible organization may include proposed sub-recipients, contractors, or other collaborators, which may include governmental authorities, effectively forming a team.
Federal agencies and employees may participate in projects as collaborative project partners at the agency's expense, as this announcement does not cover their funding.
Federal agencies' and employees' in-kind services and equipment are generally not allowed as part of an applicant's match on shared costs.
If an applicant proposes federal agency collaborators, applicants should provide detail on the expected level of federal engagement in the application.
Examples might include, but are not limited to partnership services; serving in a review capacity; or participating in priority task teams, working groups, or leadership teams.Proposals are expected to target the following specific countries:1) For proposals that address the NOAA-GCFI Assessment, projects must be conducted in the following Non-US countries and territories of the Wider Caribbean: Bahamas, Belize, British Virgin Islands, Grenada, Honduras, Mexico, Saba and St.
Eustatius, St.
Lucia, St.
Vincent and the Grenadines, and Turks and Caicos Islands.
For eligible MPA sites in each country please refer to the above Section B., Program Priorities.2) For other regional/national scale Caribbean projects, the activities must occur ONLY in at least two of the following non-US countries and territories of the Wider Caribbean: Antigua & Barbuda, Bahamas, Barbados, Belize, Colombia, Costa Rica, Dominica, Dominican Republic, Grenada, Guatemala, Guyana, Haiti, Honduras, Jamaica, Mexico, Nicaragua, Panama, Sint Maarten, St.
Kitts and Nevis, St.
Lucia, St.
Vincent & Grenadines, Suriname, Trinidad & Tobago, Venezuela, France Caribbean Territories, Netherlands Caribbean Territories and United Kingdom Caribbean Territories.3) For Micronesia proposals, the project should be conducted only in the following independent countries under compacts of free association with the United States: the Republic of the Marshall Islands; the Republic of Palau; and the Federated States of Micronesia.
Full Opportunity Web Address:
Contact:
Scot FrewNOAA/OCM Coral Reef Program1305 East West Highway10th Floor, N/OCM6Silver Spring, MD 20910Phone: 301-563-1143
Agency Email Description:
Work
Agency Email:
scot.frew@noaa.gov
Date Posted:
2015-09-09
Application Due Date:
2016-02-18
Archive Date:
2016-03-19