The National Sea Grant College Program (Sea Grant) was enacted by U. S. Congress in 1966 (amended in 2020, Public Law 116-221) to support leveraged federal and state partnerships that harness the intellectual capacity of the nation's universities and research institutions to solve problems and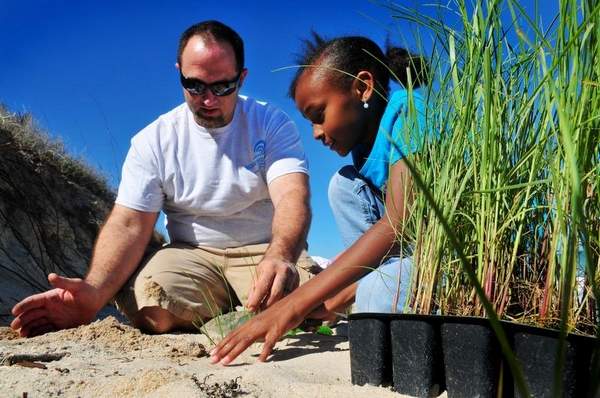 credit: Florida Today
generate opportunities in coastal communities.
The American lobster (Homarus americanus) is one of the most iconic modern American fisheries.
It is one of the largest and most valuable fisheries along the Atlantic coast.
In 2018, the American lobster fishery was the highest valued species group for U. S. commercial fisheries and seafood industries, valued at $684 million dollars.
While lobster landings continue to remain above historical averages, NOAA Fisheries data showed a 15% decline in pounds of American lobster landed in 2019 from the data collected the previous year.
Rising ocean temperatures have caused global fish population distribution shifts, and studies suggest warming temperatures may also directly impact the migration, growth, maturity, and natural mortality of American lobster.
Ecosystem shifts, food web changes, and ocean acidification all present threats to the American lobster fishery in the Gulf of Maine, Georges Bank, and southern New England.
The 2020 Atlantic States Marine Fisheries Commission Lobster Benchmark Stock Assessment found the stock in the Gulf of Maine/Georges Bank to be healthy but uncertainty about its future remains as the Gulf of Maine continues to warm rapidly.
The assessment for the southern New England lobster fishery showed that the fishery was depleted, and found no projection of a resurgence.A growing body of research has shown the influence of environmental factors, particularly water temperature, on the American lobster's life history and its population dynamics.
From southern New England through downeast Maine the environmental conditions for the range of the American lobster are dynamic and changing quickly.
Increased understanding of the rate and scale of these changes are important for the management of this commercial industry whose ex-vessel value was nearly $630 million dollars in 201 9. As the fishery adapts to the effects of environmental change, teams of researchers, as well as research partnerships between state agencies, academia, and/or industry are needed to understand the potential ecological and economic implications of those changes for the ecosystem and the fishing communities that rely on the resource.
In FY21, the American Lobster Research Program will support teams of researchers and will strongly encourage research partnerships between state agencies, academia, and/or industry to address critical gaps in knowledge about how the American lobster and how its fishery is being impacted by environmental change.
The program is informed by past listening sessions with regional fishing industry stakeholders, state and federal fisheries managers, and university, state and federal fisheries researchers.