The Department of Justice is committed to advancing work that promotes civil rights, increases access to justice, supports crime victims, protects the public from crime and evolving threats, and builds trust between law enforcement and the community.
BJA's Justice Reinvestment Initiative:
Improving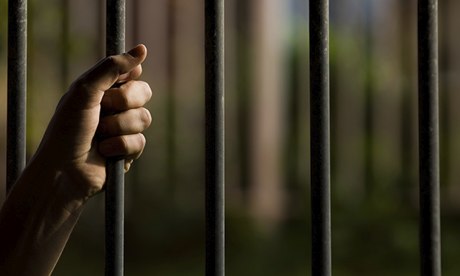 credit: The Guardian
Justice System Performance provides funding to develop and implement innovative and research-based responses that address a range of criminal justice system problems.
It employs the Justice Reinvestment approach to criminal justice, which recognizes that every justice agency has a role to play in preventing crime, ensuring a fair and efficient justice system, facilitating appropriate sentencing and treatment, and protecting community security.
---
---
---
---
Obtain Full Opportunity Text:
https://bja.ojp.gov/funding/opportunities/o-bja-2021-106002
Additional Information of Eligibility:
Categories 1-4: State governments For purposes of this solicitation, "state" means any state of the United States, the District of Columbia, the Commonwealth of Puerto Rico, the Virgin Islands, Guam, American Samoa, and the Commonwealth of the Northern Mariana Islands.
Category 5: Public and state controlled institutions of higher education Nonprofits, other than institutions of higher education Private institutions of higher education To advance Executive Order 13929 Safe Policing for Safe Communities, as of October 28, 2020, the Attorney General determined that all state, local, and university or college law enforcement agencies must be certified by an approved independent credentialing body or have started the certification process to be allocated FY 2021 DOJ discretionary grant funding, as either a recipient or a subrecipient.  For detailed information on this new certification requirement, please visit https://cops.usdoj.gov/SafePolicingEO.
All recipients and subrecipients (including any for-profit organization) must forgo any profit or management fee.
Full Opportunity Web Address:
https://bja.ojp.gov/funding/opportunities/o-bja-2021-106002
Contact:
Agency Email Description:
Technical Assistance
Agency Email:
Date Posted:
2021-05-13
Application Due Date:
Archive Date:
2021-07-13