The Department of Justice is committed to advancing work that promotes civil rights, increases access to justice, supports crime victims, protects the public from crime and evolving threats, and builds trust between law enforcement and the community.
The Second Chance Act:
Adult Reentry Education,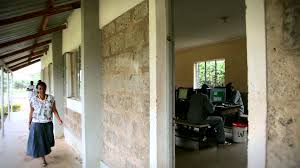 credit: YouTube
Employment, Treatment and Recovery Program is designed to improve correctional educational and employment services for general inmate populations and to improve treatment services for offenders with substance use disorders.
This will in turn help reduce recidivism, and promote public safety and recovery.
---
Relevant Nonprofit Program Categories
---
---
---
---
Obtain Full Opportunity Text:
https://bja.ojp.gov/funding/opportunities/o-bja-2021-98001
Additional Information of Eligibility:
For purposes of this solicitation, the term "State" means any state of the United States, the District of Columbia, the Commonwealth of Puerto Rico, the Virginia Islands, Guam, American Samoa, and the Commonwealth of the Northern Mariana Islands.
(See 34 U.S.C.
10251.) Eligible applicants may submit only one application per category but may apply to more than one category.
To advance Executive Order 13929 Safe Policing for Safe Communities, as of October 28, 2020, the Attorney General determined that all state, local, and university or college law enforcement agencies must be certified by an approved independent credentialing body or have started the certification process to be allocated FY 2021 DOJ discretionary grant funding, as either a recipient or a subrecipient.
For detailed information on this new certification requirement, please visit https://cops.usdoj.gov/SafePolicingEO.
All recipients and subrecipients (including any for-profit organization) must forgo any profit or management fee.
Full Opportunity Web Address:
https://bja.ojp.gov/funding/opportunities/o-bja-2021-98001
Contact:
Agency Email Description:
Technical Assistance
Agency Email:
Date Posted:
2021-05-03
Application Due Date:
Archive Date:
2021-09-30