Community policing is a philosophy that promotes organizational strategies that support the systematic use of partnerships and problem-solving techniques to proactively address the immediate conditions that give rise to public safety issues such as violent crime, nonviolent crime, and fear of crime.
To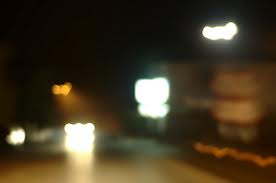 credit: Flickr
read an overview of the principles of community policing, please see the COPS Office publication Community Policing Defined.
This continuum of services is designed to build trust between law enforcement agencies and the communities they serve; improve operational efficiencies and effectiveness; enhance officer safety and wellness; and develop and disseminate evidence-based, promising, and innovative public safety practices.
A brief overview of each program is provided here.
Collaborative Reform Initiative Technical Assistance Center (CRI-TAC).
In operation since 2017, CRI-TAC provides a wide array of technical assistance services, using a "by the field, for the field" approach.
The CRI-TAC process is agency-driven and offers customizable, short-term technical assistance on more than 60 topics.
This program is currently operational, and the COPS Office is not seeking proposals for its funding through this solicitation.
Applicants can familiarize themselves with CRI-TAC by visiting www.collaborativereform.org.
Critical Response.
The Critical Response program is designed to provide targeted TA to law enforcement agencies experiencing high profile events, major incidents, or sensitive issues of varying need.
Critical Response is highly customizable and provides flexible assistance to law enforcement agencies in a variety of ways including after-action reviews, peer-to-peer exchanges; targeted in-depth review, analysis, and recommendations; and facilitated discussions with SMEs.
Critical Response sites may vary in duration, depending upon the scope of the project.
Shorter-term executive consultations may take as little as two weeks, while in-depth reviews of specific incidents or issues will take between six and nine months.
Organizational Assessments.
Organizational Assessments offers the most intensive form of technical assistance on the continuum, involving in-depth assessments and long-term assistance on systemic issues that can challenge community trust and confidence.
The ideal timeline for engagements will be a 12-month period after the intake process is completed, with the maximum time for engagements to be 18 months.
During that period, it will be the responsibility of all involved parties to accomplish the mutual goal of police reform while acknowledging that sustaining these efforts ultimately must be the responsibility of local agencies and communities.
These programs are meant to complement each other and provide a comprehensive continuum of services.
With this funding, the COPS Office supports projects that allow for the identification and expansion of promising practices and produces knowledge products that follow the principles of good guidance:
Quality-driven, with an emphasis on action statements to drive promising practices and reduce variations in performance Evidence-based, with recommendations that are consistent with the weight of the best available evidence identified through systematic review Accessible, with clear language and manageable lengths that are appropriate and relevant for the law enforcement field Memorable, to encourage immediate actions or aid for the complex situations law enforcement professionals face The COPS Office is committed to advancing work that promotes civil rights and racial equity, increases access to justice, supports crime victims and individuals impacted by the justice system, strengthens community safety and protects the public from crime and evolving threats, and build trust between law enforcement and the community.
Statutory Authority This program is authorized under the Omnibus Crime Control and Safe Streets Act of 1968, as amended, and the Violent Crime Control and Law Enforcement Act of 1994, Title I, Part Q, Public Law 103-322, 34 U.S.C.
§ 10381 et seq.
All awards are subject to the availability of appropriated funds and any modifications or additional requirements that may be imposed by law.
Program-Specific Information This solicitation is being announced as an open competition.
The COPS Office is seeking applications for the Critical Response and Organizational Assessments programs only.
These programs are distinct, and applicants must clearly identify which program they are applying for.
Applicants may submit proposals for both programs; however, separate proposals will need to be submitted for each program.
Furthermore, applicants should be aware that they are unlikely to be selected for both programs.
Applicants should read this overview and the following program descriptions carefully to understand each program and its requirements.
The following sections will provide further background, requirements, and details for your application.
In addition, all applicants should keep the following general requirements in mind:
All award recipients will be expected to begin work immediately upon selection and notification of award.
For all identified deliverables, the applicant must adhere to the requirements set forth in the COPS Office Curriculum Standards and Review Process Guides, which can be found at https://cops.usdoj.gov/training.
For all identified deliverables, the applicant must adhere to the requirements set forth in the COPS Office conference request approval process.
For all identified deliverables, the applicant should adhere to the COPS Office Editorial and Style Manual.
With any programmatic questions, please contact the COPS Office Response Center at 800-421-6770 or send questions via email to AskCopsRC@usdoj.gov.
The COPS Office Response Center operates Monday through Friday, 9:00 a.m.
to 5:00 p.m.
ET, except on federal holidays.
Goals The U. S. Department of Justice (DOJ) is committed to ensuring that law enforcement agencies across the nation serve all people with fairness, equity, and effectiveness.
To that end, the Office of Community Oriented Policing Services (COPS Office) offers the Collaborative Reform Initiative to assist law enforcement agencies and the communities they serve in identifying and implementing organizational improvements and reforms through training, consultation, peer-based learning, analysis, and in-depth assessments.
The Collaborative Reform Initiative, through each program and each technical assistance engagement, is designed to address one or more of the cross-cutting goals shown in figure 1. Build trust between police and the communities they serve Improve fairness, effectiveness, and efficiency in agency operations Enhance officer safety and wellness Promote promising practices established through COPS Office technical assistance programs nationwide Build capacity within agencies for organizational learning and self-improvement