With this solicitation, NIJ seeks proposals for rigorous research and evaluation projects to study the root causes of school violence to include the impact and effectiveness of grants made under the STOP School Violence Act.
NIJ is particularly interested in examining understudied approaches to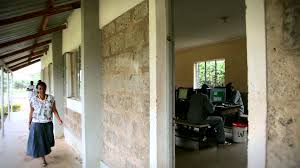 credit: YouTube
improve school safety.
Of most interest are anti-violence interventions and threat assessment.
Applications proposing research involving partnerships with criminal justice or other agencies, should include a strong letter of support, signed by an appropriate decision-making authority from each proposed, partnering agency.
A letter of support should include the partnering agency's acknowledgement that de-identified data derived from, provided to, or obtained through this project will be archived by the grant recipient with the National Archive of Criminal Justice Data (NACJD) at the conclusion of the award.
Applicants and their potential partners are encouraged to review the NACJD's policies and protections at (NACJD).
If selected for award, grantees will be expected to have a formal agreement in place with partnering agencies by January 1, 202 2. That formal agreement must include a provision to meet the data archiving requirements of the award.
In the case of partnerships that will involve the use of federal award funds by multiple partnering agencies to carry out the proposed project, only one entity/partnering agency may be the applicant (as is the case with any application submitted in response to this solicitation); any others must be proposed as subrecipients.
---
---
---
---
Obtain Full Opportunity Text:
Full Announcement
Additional Information of Eligibility:
For purposes of this solicitation, the term "State" means any State of the United States, the District of Columbia, the Commonwealth of Puerto Rico, the Virgin Islands, American Samoa, Guam, and the Northern Mariana Islands.
Foreign governments, foreign organizations, and foreign colleges and universities are not eligible to apply.
Federal agencies are eligible to apply.
(Any award made to a federal agency will be made as an inter-agency reimbursable agreement.) To advance Executive Order 13929 Safe Policing for Safe Communities, the Attorney General determined that all state, local, and university or college law enforcement agencies must be certified by an approved independent credentialing body or have started the certification process to be eligible for FY 2021 DOJ discretionary grant funding.
To become certified, the law enforcement agency must meet two mandatory conditions: (1) the agency's use of force policies adhere to all applicable federal, state, and local laws; and (2) the agency's use of force policies prohibit chokeholds except in situations where use of deadly force is allowed by law.
The certification requirement also applies to law enforcement agencies receiving DOJ discretionary grant funding through a subaward.
For detailed information on this new certification requirement, please visit https://cops.usdoj.gov/SafePolicingEO to access the Standards for Certification on Safe Policing for Safe Communities, Implementation Fact Sheet, and List of Designated Independent Credentialing Bodies.
All recipients and subrecipients (including any for-profit organization) must forgo any profit or management fee.
Full Opportunity Web Address:
https://nij.ojp.gov/funding/opportunities/o-nij-2021-44008
Contact:
Agency Email Description:
Email
Agency Email:
Date Posted:
2020-12-21
Application Due Date:
Archive Date:
2023-08-30