The PIER project aims to increase private sector investment in resilience in developing countries by focusing on (1) the actions needed at the national- and subnational-levels in developing countries to attract resilient investment and (2) the information, market conditions and investment tools/mechanisms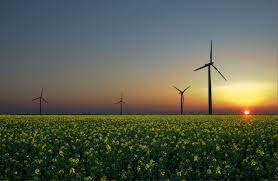 credit: Wikipedia
needed by the private sector to increase investment in resilience in developing countries.
Agency:
Department of State
Office:
Bureau of Oceans - Int. Environmental - Scientific
Estimated Funding:
Not Available
---
Relevant Nonprofit Program Categories
---
---
---
---
Obtain Full Opportunity Text:
The Private Investment for Enhanced Resilience (PIER) project
Additional Information of Eligibility:
Eligibility is limited to U. S. non-profit/nongovernmental organizations subject to section 501 (c) (3) of the U. S. tax code, foreign not-for-profit/nongovernmental organizations, educational institutions, for profit organizations other than small businesses, and to public international organizations.
Full Opportunity Web Address:
https://www.grantsolutions.gov/gs/preaward/previewPublicAnnouncement.do?id=58715
Contact:
Grants.gov Contact CenterPhone Number: 1-800-518-4726Hours of operation are 24 hours a day, 7 days a week. The contact center is closed on federal holidays.support@grants.gov
Agency Email Description:
Grants.gov Customer Support
Agency Email:
support@grants.gov
Date Posted:
2017-02-22
Application Due Date:
2017-05-10
Archive Date:
2017-06-09