This program will support innovative and methodogically sound research and evaluation efforts that inform policy and practice consistent with the Department of Justice's mission to advance effective delinquency prevention and juvenile justice system interventions and reform.
As set forth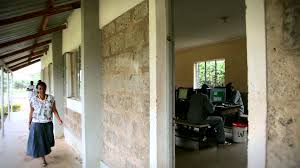 credit: YouTube
in the Juvenile Justice and Delinquency Prevention Act of 2002 (Pub.
L.
No.
93-415, 42 U.S.C.
§ 5601 et seq.), OJJDP may conduct research or evaluation in juvenile justice matters relating to the prevention, reduction, and control of juvenile delinquency and serious crime committed by juveniles; successful efforts to prevent youth who commit first-time minor offenses from subsequent engagement in serious delinquency; successful efforts to prevent recidivism; and efforts to assess and reform the juvenile justice system.
This solicitation invites researchers to identify and address understudied areas in the field of juvenile justice and delinquency prevention.
It includes two application categories (Category 1:
Large-scale Research and/or Evaluation and Category up to $750,000 and 2:
Small Studies and Analyses up to $125,000).
---
---
---
---
Obtain Full Opportunity Text:
Full Announcement
Additional Information of Eligibility:
Eligible applicants are limited to states (including territories), units of local government, federally recognized tribal governments as determined by the Secretary of the Interior, nonprofit organizations (including tribal nonprofit organizations) and for-profit organizations (including tribal for-profit organizations), and institutions of higher education (including tribal institutions of higher education).
For-profit organizations (as well as other recipients) must agree to forgo any profit or management fee (including tribal institutions of higher education).
Foreign governments, foreign organizations, and foreign institutions of higher education are not eligible to apply.
This solicitation announces Category 1: Large-scale Research and/or Evaluation and Category 2: Small Studies and Analyses research studies.
The categories differ in terms of the maximum budget amount and maximum project period duration that applicants may request.
While applicants may submit more than one unique application under this solicitation, they may not submit the same application under both categories.
Applicants must clearly indicate in their project abstract to which category they are applying.
OJJDP welcomes applications under which two or more entities would carry out the federal award; however, only one entity may be the applicant.
Any others must be proposed as subrecipients ("subgrantees").
The applicant must be the entity that would have primary responsibility for carrying out the award, including administering funding and managing the entire research, including monitoring and appropriately managing any subawards ("subgrants").
OJJDP may elect to fund applications submitted under this FY 2017 solicitation in future fiscal years, dependent on, among other considerations, the merit of the applications and the availability of appropriations.
Full Opportunity Web Address:
www.ojjdp.gov/grants/solicitations/FY2017/FIRE.pdf
Contact:
For technical assistance with submitting an application, contact the Grants.gov Customer Support Hotline at 800–518–4726 or 606–545–5035, or via email to support@grants.gov. The Grants.gov Support Hotline operates 24 hours a day, 7 days a week, except on federal holidays.An applicant tha
Agency Email Description:
email
Agency Email:
grants@ncjrs.gov
Date Posted:
2016-12-05
Application Due Date:
2017-02-06
Archive Date:
2017-05-15