The U. S. Department of Justice (DOJ), Office of Justice Programs (OJP), Office for Victims of Crime (OVC) will award each eligible state victim assistance program a VOCA victim assistance formula grant under the American Recovery and Reinvestment Act of 2009 ("Recovery Act") to support the provision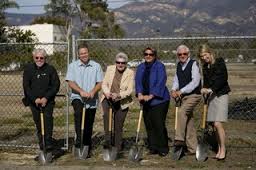 credit: Hasbarco - Pescadero Lofts
of services to victims of crime throughout the Nation.
Services are defined as those efforts that (1) respond to the emotional and physical needs of crime victims; (2) assist primary and secondary victims of crime to stabilize their lives after a victimization; (3) assist victims to understand and participate in the criminal justice system; and (4) provide victims of crime with a measure of safety and security such as boarding up broken windows and replacing and repairing locks.
Each state, the District of Columbia, the Commonwealth of Puerto Rico, the U. S. Virgin Islands, American Samoa, Guam, and Northern Mariana Islands is eligible to receive a grant.
Eligible State agencies that receive a grant must meet the eligibility requirements specified in the Victims of Crime Act (VOCA) of 1984, 42 U.S.C.
10603 (b).
The Recovery Act - VOCA Victim Assistance Formula Grant program will be administered by OVC under the applicable provisions of VOCA, 42 U.S.C.
10603(a), the Final Program Guidelines for the VOCA Crime Victim Assistance Formula Grant Program (Published in the Federal Register on April 22, 1997), and the applicable provisions of the American Recovery and Restoration Act of 2009, H.R.
1. , signed by the President on February 17, 200 9. For additional information on Office of Justice Programs' Recovery Act Grant Programs, please visit the OJP website at http://www.ojp.usdoj.gov/recovery/.