State, local and private entities (e.g., parks, museums, etc.) are required to conduct similar accessibility reviews of their facilities.
By the NPS establishing a comprehensive SOP for conducting these reviews, NPS will be establishing an industry standard that can be adopted by state, local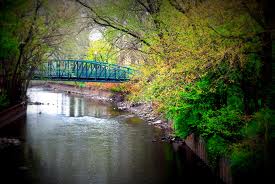 credit: Flickr
and private entities and adapted to their needs.
NCA is often called upon by the entities to either (a) conduct assessments for them or (b) teach them how to conduct such assessments on their own.
When this occurs, NCA will be able to use the model established by NPS in providing this service.
Similarly, NCA teaches open courses to state, local and private entities on accessibility and these training courses often include instructions on models and best practices used by NPS.
The SOP developed for NPS would be incorporated into these trainings to be shared with state and local entities.