The Agency for Healthcare Research and Quality (AHRQ) is interested in funding a diverse set of projects that develop, test and evaluate various simulation approaches for the purpose of improving the safe delivery of health care.
Simulation in health care serves multiple purposes.
As a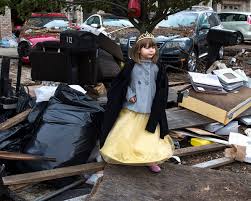 credit: brighthorizonsfoundation.org
training technique, it exposes individuals and teams to realistic clinical challenges through the use of mannequins, task trainers, virtual reality, standardized patients or other forms, and allows participants to experience in real-time the consequences of their decisions and actions.
The principal advantage of simulation is that it provides a safe environment for health care practitioners to acquire valuable experience without putting patients at risk.
Simulation also can be used as a test-bed to improve clinical processes and to identify failure modes or other areas of concern in new procedures and technologies that might otherwise be unanticipated and serve as threats to patient safety.
Yet another application of simulation focuses on the establishment of valid and reliable measures of clinical performance competency and their potential use for credentialing and certification purposes.
The foremost aim of the announcement is to advance patient safety.
Keeping this aim in mind, applications that address a variety of simulation techniques, clinical settings, provider groups, priority populations, and patient conditions are welcomed.