The Agency for Healthcare Research and Quality (AHRQ) announces its interest in supporting conferences through the AHRQ Single Year and Multiple Year Conference Grant Programs (R13).
AHRQ seeks to support conferences that help to further its mission to produce evidence to make health care safer,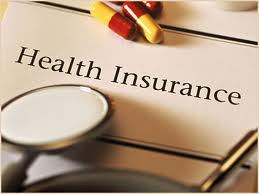 credit: PR Log
higher quality, more accessible, equitable and affordable, and to work with HHS and other partners to make sure that the evidence is understood and used (http://www.ahrq.gov/funding/policies/foaguidance/index.html.
---
Relevant Nonprofit Program Categories
---
---
---
---
Obtain Full Opportunity Text:
http://grants.nih.gov/grants/guide/pa-files/PA-16-453.html
Additional Information of Eligibility:
Non-domestic (non-U.S.) Entities (Foreign Institutions) are not eligible to apply.
Non-domestic (non-U.S.) components of U. S. Organizations are not eligible to apply.
See Funding Opportunity for Eligibility details
Full Opportunity Web Address:
http://grants.nih.gov/grants/guide/pa-files/PA-16-453.html
Contact:
Jerry CalderoneAHRQ Referral OfficerPhone 301-427-1548
Agency Email Description:
Gerald.Calderone@ahrq.hhs.gov
Agency Email:
Gerald.Calderone@ahrq.hhs.gov
Date Posted:
2016-09-29
Application Due Date:
2021-11-01
Archive Date:
2021-12-01