-Purpose.
This Funding Opportunity Announcement (FOA) encourages grant applications proposing the development and conduct of innovative, collaborative research and research training projects, between High Income country (HIC) and low- to middle-income country (LMIC) scientists, on nervous system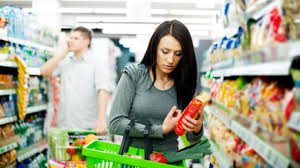 credit: Food Navigator
function and disorders throughout life, relevant to LMICs.
The collaborative research programs are expected to contribute to the long-term goals of building sustainable research capacity in LMICs to address nervous system development, function and impairment throughout life and to lead to diagnostics, treatment and prevention strategies that are applicable worldwide.
-Mechanism of Support.
This FOA will utilize the NIH Research Project Grant (R01) award mechanism and runs in parallel with an FOA of identical scientific scope, PAR-08-113, that encourages applications under the Exploratory/Developmental Grant (R21) award mechanism.
-Funds Available and Anticipated Number of Awards.
Awards issued under this FOA are contingent upon the availability of funds and the submission of a sufficient number of meritorious applications.
Applications will be considered for award by the listed NIH ICs or partner organizations according to their stated interests.
The FIC will not award R01s but will consider co-funding R01s to be awarded by the funding partners.
Because the nature and scope of the proposed research will vary from application to application, it is anticipated that the size and duration of each award will also vary.
The total amount to be awarded and the number of awards will depend upon the mechanism numbers, quality, duration, and costs of the applications received.
The anticipated number of awards is six to ten.