The purpose of the Fogarty International Center (FIC) International Research Scientist Development Award (IRSDA) is to provide support and protected time (three to five years) to advanced postdoctoral (at least two years beyond conferral of doctoral degree) U. S. research scientists for an intensive,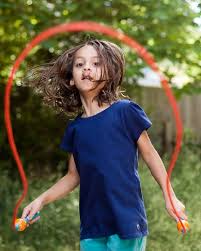 credit: Flickr via University Herald
mentored research career development experience in a low- or middle-income country (LMIC) as defined by the World Bank (http://data.worldbank.org/about/country-classifications/country-and-lending-groups; low-income, lower-middle-income, and upper-middle-income countries are included) leading to an independent research career focused on global health.
FIC invites K01 applications from biomedical, epidemiological, clinical, biostatistical, social and behavioral scientists in the formative stages of their research careers.
---
Relevant Nonprofit Program Categories
---
---
---
---
Obtain Full Opportunity Text:
http://grants.nih.gov/grants/guide/pa-files/PAR-13-072.html
Additional Information of Eligibility:
Other Eligible Applicants include the following: Alaska Native and Native Hawaiian Serving Institutions; Asian American Native American Pacific Islander Serving Institutions (AANAPISISs); Hispanic-serving Institutions; Historically Black Colleges and Universities (HBCUs); Tribally Controlled Colleges and Universities (TCCUs) ; Non-domestic (non-U.S.) Entities (Foreign Institutions) are not eligible to apply.
Non-domestic (non-U.S.) components of U. S. Organizations are not eligible to apply.
Foreign components, as defined in the NIH Grants Policy Statement, are allowed.
http://grants.nih.gov/grants/policy/nihgps_2010/nihgps_ch16.htm#_Toc271265275
Full Opportunity Web Address:
http://grants.nih.gov/grants/guide/pa-files/PAR-13-072.html
Contact:
NIH OER WebmasterFBOWebmaster@OD.NIH.GOV
Agency Email Description:
If you have any problems linking to this funding announcement, please contact the NIH OER Webmaster
Agency Email:
FBOWebmaster@OD.NIH.GOV
Date Posted:
2013-01-04
Application Due Date:
2015-03-04
Archive Date:
2015-04-04