The purpose of this Funding Opportunity Announcement (FOA) is to provide opportunities for eligible small business concerns (SBCs) to submit NIH Small Business Innovation Research (SBIR) grant applications to develop interactive digital media science, technology, engineering and mathematics (STEM) resources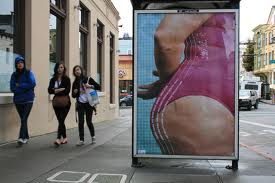 credit: Flickr photo by Marla Showfer
that address student career choice and health and medicine topics for:
(1) pre-kindergarten to grade 12 (P-12) students and pre- and in-service teachers and famlies or (2) Informal science education (ISE), i.e., outside the classroom resources for the general public.
Interactive digital media (IDM) are defined as products and services on digital computer-based systems which respond to the user's actions by presenting content such as text, moving image, animation, video, audio, and video games.
There is a large body of evidence that IDM technology has the potential to support learning in a variety of contexts from primary and secondary schools, to universities, adult education and workplace training.
IDM is widely used to train, educate, and encourage behavioral changes in a virtual world format where progressive learning, feedback on success and user control are combined into an interactive and engaging experience.
It is anticipated that this SBIR FOA will facilitate the translation of new or existing health and medicine-based, P-12 STEM curricula and museum exhibits into educational Interactive Digital Media STEM (IDM STEM) resources that will provide a hands-on, inquiry-based and learning-by-doing experience for students, teachers and the community.