Biomedical Research and Research Training
The National Institute of General Medical Sciences supports basic biomedical research that increases understanding of life processes and lays the foundation for advances in disease diagnosis, treatment, and prevention.
The Institutes programs encompass the areas of cell biology, biophysics, genetics,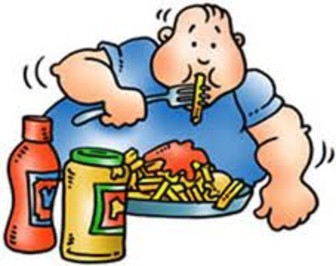 credit: causesofchildhoodobesity.com
developmental biology, pharmacology, physiology, biological chemistry, bioinformatics, computational biology, and minority biomedical research and training.
Examples of Funded Projects
NIGMS supports a wide array of grants supporting both research and training in areas described in paragraph 50.

Examples of these grants are available in the Computer Retrieval of Information on Scientific Projects (CRISP) database at http://crisp.cit.nih.gov/.
---
Agency -
Department of Health and Human Services
The Department of Health and Human Services is the Federal government's principal agency for protecting the health of all Americans and providing essential human services, especially to those who are least able to help themselves.
---
Relevant Nonprofit Program Categories
---
Program Accomplishments
In fiscal year 2008, the Institute's budget was $1.9 billion. The vast majority of this money goes to fund grants to scientists at universities, medical schools, hospitals, and research institutions throughout the country. At any given time, NIGMS supports approximately 4,400 research grants--about 11 percent of the grants funded by NIH as a whole. NIGMS also supports approximately 25 percent of the trainees who receive assistance from NIH.
Uses and Use Restrictions
NIGMS is organized into divisions and a center that support research and research training in a range of scientific fields.

One division has the specific mission of increasing the number of biomedical and behavioral scientists who are members of underrepresented minority groups.

Major areas in which these units fund research are listed by Division names.

Division of Cell Biology and Biophysics: analytical and separation techniques; biophysical properties of proteins and nucleic acids; cell organization, motility, and division; cellular imaging; membrane structure and function; molecular biophysics; single-molecule biophysics and nanoscience; spectroscopic techniques; structural biology; and structural genomics and proteomics.

Division of Genetics and Developmental Biology: chromosome organization and mechanics; developmental biology and genetics; DNA replication, recombination, and repair epigenetics; extrachromosomal inheritance; mechanisms of mutagenesis; neurogenetics and the genetics of behavior; population genetics, evolution, and the genetics of complex traits; protein synthesis; regulation of cell growth, cell division, cell death, and differentiation; RNA transcription and processing; and stem cell biology.

Division of Pharmacology, Physiology, and Biological Chemistry: anesthesiology; biochemistry; bioenergetics; bio-organic and bio-inorganic chemistry; biotechnology and metabolic engineering; drug absorption, distribution, metabolism, excretion, and predictive toxicology; enzymology; glycochemistry and glycobiology; molecular immunobiology; pharmacogenetics/pharmacogenomics; pharmacology and clinical pharmacology; physiology; synthetic and medicinal chemistry; trauma and burn injury; and wound healing.

Division of Minority Opportunities in Research: undergraduate student training and development, post-baccalaureate research education, predoctoral research, postdoctoral research and teaching skill development, faculty development, faculty research, and efficacy of interventions research.

Center for Bioinformatics and Computational Biology: biomedical software development, cell and molecular modeling and simulation, computational genomics, database design and enhancement, high-throughput data analysis, and systems biology.
Eligibility Requirements
Applicant Eligibility
NIGMS trainees must be U.S.

citizens, non-citizen nationals, or permanent residents.
Beneficiary Eligibility
Any nonprofit or for-profit organization, company, or institution engaged in biomedical research.
Credentials/Documentation
Each applicant for research projects must present a research plan and furnish evidence that scientific competence, facilities, equipment, and supplies are appropriate to carry out the plan.
Aplication and Award Process
Preapplication Coordination
Not applicable.

This program is excluded from coverage under E.O.

12372.
Application Procedures
NIH announces availability of funds for grant programs by issuing funding opportunity announcements in the NIH Guide for Grants and Contracts (http://grants.nih.gov/grants/guide/index.html) and on Grants.gov (http://www.grants.gov). Application packages must be downloaded from Grants.gov and submitted through Grants.gov. This program is subject to the provisions of 45 CFR, Part 92 for state and local governments and 45 CFR, Part 72 for other organizations, as appropriate.
Award Procedures
All accepted applications are reviewed for scientific merit by an appropriate initial review group and by a national advisory council. National Research Service Award (NRSA) applications for the support of individual fellows and other applications requesting less than $50,000 direct costs per year are not reviewed by the council.) All approved applications compete for available funds on the basis of scientific merit and program emphasis.
Deadlines
A list of NIGMS application receipt dates is available online at http://www.nigms.nih.gov/Research/Application/AppReceiptDates.htm.
Authorization
Section 301 and Title IV of the Public Health Service Act, as amended.
Range of Approval/Disapproval Time
Project Grants: about 9 months. NRSA: (institutional) 9-12 months, (individual) 6 months. Small Business Innovation Research (SBIR)/Small Business Technology Transfer Research (STTR): about 7-1/2 months.
Appeals
A principal investigator may question the substantive or procedural aspects of the review of his/her application by communicating with the staff of the Institute. A description of the NIH Peer Review Appeal procedures is available on the NIH Web site at http://grants.nih.gov/grants/guide/notice-files/not97-232.html.
Renewals
Renewal grants are generally made prior to the expiration of any current award.
Assistance Considerations
Formula and Matching Requirements
This program has no statutory formula or matching requirements.
Length and Time Phasing of Assistance
Almost all awards are made for at least 1 year, with additional support (up to 4 more years) depending on the recommendation of the scientific review group, the national advisory council, successful annual performance, and availability of funds.
Post Assistance Requirements
Reports
Annual progress and selected financial status reports for continuing projects and final progress and financial reports on all projects upon conclusion are required.

Recipients of NRSAs are required to file termination reports to ascertain compliance with the service and payback provisions.
Audits
In accordance with the provisions of OMB Circular No. A-133 (Revised, June 24, 1997), "Audits of States, Local Governments, and Non-Profit Organizations," nonfederal entities that expend financial assistance of $300,000 or more in Federal awards will have a single or a program-specific audit conducted for that year. Audits of profit making organizations are addressed in 45 CFR Part 72 (Subpart C, Section 74.26). In addition, grants and cooperative agreements are subject to inspection and audits by DHHS and other Federal government officials.
Records
Expenditures and other financial records must be retained for 3 years from the day on which the grantee submits the last financial status report for the report period.
Financial Information
Account Identification
75-0897-0-1-552.
Obigations
(Grants) FY 07 $1,857,878,000; FY 08 $1,857,074,000; and FY 09 est $1,858,154,000.
Range and Average of Financial Assistance
$20,000 to $7,500,000.
Regulations, Guidelines, and Literature
45 CFR 16 Procedures of the Departmental Grant Appeals Board; 45 CFR 74; 45 CFR 92; NIH Extramural Programs brochure; miscellaneous program literature from Headquarters Office. Grants will be available under the authority of and administered in accordance with the NIH Grants Policy Statement and Federal regulations at 42 CFR 52 and 42 USC 241; Omnibus Solicitation of the Public Health Service for Small Business Innovation Research (SBIR) Grant and Cooperative Agreement Applications. Omnibus Solicitation of the National Institutes of Health for Small Business Technology Transfer (STTR) Grant Applications.
Information Contacts
Regional or Local Office
Not applicable.
Headquarters Office
National Institute of General Medical Sciences, National Institutes of Health, 45 Center Drive MSC 6200, Bethesda, MD 20892-6200. Division contacts: Division of Cell Biology and Biophysics, Dr. Catherine Lewis, director; Telephone: (301)594-0828; Division of Genetics and Developmental Biology, Dr. Judith H. Greenberg, director; Telephone: (301) 594-0943; Division of Pharmacology, Physiology, and Biological Chemistry, Dr. Michael E. Rogers, director; Telephone: (301) 594-3827; Division of Minority Opportunities in Research, Dr. Clifton A. Poodry, director; Telephone: (301) 594-3900; Division of Extramural Activities, Dr. Ann Hagan, director; Telephone: (301) 594-3910; Center for Bioinformatics and Computational Biology Dr. Karin Remington, director; Telephone: (301) 451-6446.
Criteria for Selecting Proposals
For an overview of NIGMS grant application and review, including funding policy, see http://www.nigms.nih.gov/Research/Application/GrantAppRev.html.