The Cultural Affairs Section of the U. S. Embassy in the Republic of Moldova works to build mutual understanding between Moldovans and Americans.
We do this through establishing cultural, professional, and academic networking and partnerships involving Moldovan and American professionals in music,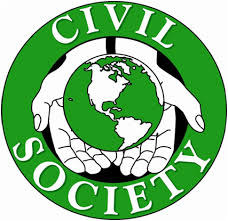 credit: Razoo
sports, and the arts.Our program aims to a) encourage Moldova's European trajectory by supporting real reforms and tangible economic development for the Moldovan people; b) bridge divides in Moldovan society by promoting civic engagement and demand for accountable governance; and c) support a whole and secure Moldova.
We offer small grants for programs and activities that support these goals in music, sports, and the arts.
Small grants generally range from $5,000 to $25,00 0. A complete application must contain the following mandatory elements:
1. Application Format in MS Word format (Please download from Related Documents) 2. Detailed Budget in MS Excel format (Please download from Related Documents) 3. Budget Narrative (free form)For more details see attached Related Documents.