U. S. Embassy Jakarta is seeking a partner to help administer and manage the overall EducationUSA Indonesia program.
The primary goal is to manage the individual EducationUSA advisors and ensure they have the resources to conduct EducationUSA advising, outreach, and programs.
The partner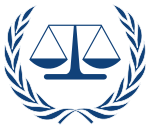 credit: From Wikipedia
will also manage the EducationUSA Indonesia social media accounts, creating localized content and sharing content from the State Department.
The partner will oversee the planning and execution of several large-scale EducationUSA fairs each year.
The partner will also conduct a market survey and needs assessment for EducationUSA Indonesia and recommend changes to U. S. Embassy on EducationUSA posture and activities.EducationUSA is a U. S. Department of State global network of more than 430 advising centers in more than 175 countries and territories.
The network promotes U. S. higher education to students around the world by offering accurate, comprehensive, and current information about opportunities to study at accredited postsecondary institutions in the United States.
EducationUSA also provides services to the U. S. higher education community to help institutional leaders meet their recruitment and campus internationalization goals.
Please see EducationUSA's official website for more information at:
https//educationusa.state.gov.