The purpose of this Funding Opportunity is to encourage applications from the international community to support women's empowerment programs and networking opportunities in Okinawa.
In 2016, the U. S. Consulate in Naha launched the Women of Okinawa Power Alliance Network (WOPAN) program to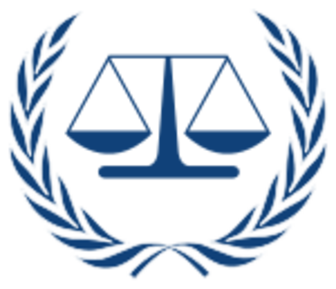 credit: From Wikipedia
provide networking and empowerment opportunities for all women (and men) in Okinawa.
WOPAN brings together established and upcoming Okinawan and international women leaders to discuss issues related to working women at thematic events.
It goes beyond traditional women's empowerment programs and takes advantage of the international experts–including military and scientific–who are resident in Okinawa.
The panel discussion, question and answer session, and networking components of these events not only bring together novices and experts in a particular field but also local and international experts for a cross cultural and cross generational interactive exchange.
The Consulate seeks to award a grant to a program, individual, or organization to continue established program efforts by the organization of three additional thematic events and two women's empowerment workshops each year.
The objective of this grant or cooperative agreement is threefold:
to advertise the program across a broad spectrum of audiences to increase participation in WOPAN; bring all women - from experts to novices - together into one framework to exchange ideas and learn best practices on women's empowerment; and to encourage members to continue to invest in this network for the future.
Successful programs will include:
the coordination and advertisement (to include flyer production) of three thematic events (example themes:
Science, Public Service, and one TBD theme) and two workshops (topics TBD).
Grantees are expected to coordinate all logistical aspects of the events, from securing the conference room space and interpreters and inviting media coverage, to set up and clean up before and after each event, to obtaining refreshments, and managing RSVPs.
Grantees are also expected to leverage their own networks to advertise the events and attract more participants to WOPAN.
Grantees should also manage the email list of network members to send out WOPAN related information in between events.
Grantees should get approval from Consulate staff on program dates, panelists and workshop leaders, and ideas for workshop topics and event themes.
[Note:
each panel should have at least one English speaking international panelist.] Consulate representatives will continue to support the events through on-site oversight and day-of host duties.
Grantee should secure alternate emcees for events when consulate representatives are unavailable.
Successful programs related to this objective in the past have included a WOPAN launch event at the Consul General's residence for key partners and participant and three thematic events on Women in Health and Medicine, Women in Business, and Women in Hospitality held at P's Square in Urasoe and the Water Building in Naha.
The U. S. Consulate in Naha is soliciting proposals for FY2017 but would consider award periods for up to three years for exceptional proposals on a case-by-case basis.
Successful proposals will complete the grant project in one year or less.
Specific programming guidelines and requirements are outlined below.Pursuant to 2 CFR 20 0. 400g, it is U. S. Department of State policy not to award profit under assistance instruments.
All reasonable, allocable, and allowable expenses, however, both direct and indirect, which are related to the agreement program and are in accordance with applicable cost standards (2 CFR 200 for U. S. and overseas-based non-profit organizations, and universities; and the Mandatory Standard Provision "Allowable Costs (APR 2011)" for public international organizations), may be paid under the grant agreement.
NOTE:
overseas-based nonprofit organizations are legally required to comply with the 2 CFR 20 0. The authority for this Request for Application (NOFO) is found in the U. S. Information and Education Act of 1948 (Smith-Mundt Act), P.L.
80-402, 22 USC.U. S. Consulate Naha reserves the right to fund any or none of the applications submitted and will determine the resulting level of funding for the award.
Eligible organizations interested in submitting an application are encouraged to read this NOFO thoroughly to understand the type of project sought and the application submission requirements and evaluation process.