PROGRAM DESCRIPTION The Public Affairs Section (PAS) of U. S. Embassy Santo Domingo under the auspices of the U. S. Department of State is pleased to announce that funding is available through its Public Diplomacy Grants Program.
This is an Annual Program Statement, outlining our funding priorities,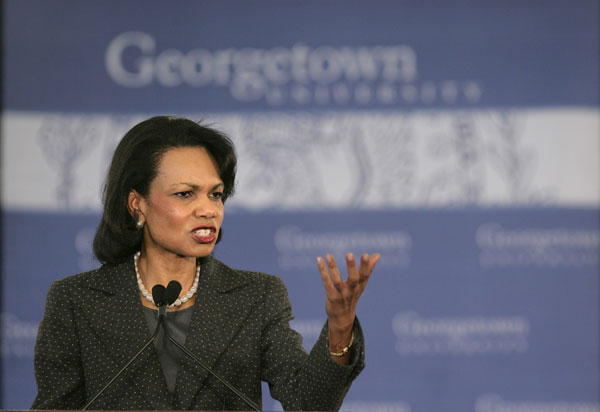 credit: From Wikimedia
the strategic themes we focus on, and the procedures for submitting requests for funding.
Please carefully follow all instructions below.
Purpose of Grants:
PAS Santo Domingo invites proposals for programs that strengthen cultural, educational, professional and scientific ties between the U. S. and Dominican Republic through cultural, professional and exchange programming that highlights shared values and promotes bilateral cooperation.
All programs must include an American cultural element, or connection with American expert/s, organization/s, or institution/s in a specific field that will promote increased understanding of U. S. policy and perspectives.
Examples of PAS Grants Program programs include, but are not limited to:
● Academic and professional lectures, seminars and speaker programs; ● Artistic and cultural workshops, joint performances and exhibitions; ● Cultural heritage conservation and preservation programs; and ● Professional and academic exchanges and programs.
Priority Program Areas:
Proposals should align with our Mission Goals from these priority areas:
● A more inclusive Dominican Republic with strong institutions that stand against authoritarianism; ● A secure and healthy Dominican Republic that supports U. S. security; ● An economically stable Dominican Republic that that remains a strong U. S. commercial partner Funding could be available to support:
● Projects which support human rights, women's and youth empowerment, including countering gender-based violence, promoting diversity, accessibility, inclusion, and acceptance of minority groups, including rural and urban poor, people with disabilities, LGBTQI+ community, and people that are stateless.
.
● Projects that promote increased faculty and student exchange and research partnerships between U. S. and Dominican higher education institutions.
● Projects that encourage and support entrepreneurship and innovation.
● Projects that encourage and support civil society organization empowerment and capacity building.
● Projects that increase English teaching capacity.
● Projects that support transparency, integrity, and ethics in government.
● Projects that create an environment that promotes collaboration in investigative journalism.
Participants and Audiences:
● Underserved and at-risk youth (13-25), including students; ● Emerging leaders ● Teachers ● Civil society leaders; ● Young entrepreneurs; ● Established opinion leaders, including civil society organizations, professional, cultural and/or academic institution leadership; ● Government officials; ● Non-state actors, such as academic institutions, tourism entities, the media, and others who communicate with the public; and ● Residents of provinces outside of Santo Domingo ● Urban youth from at-risk communities The following types of programs are not eligible for funding:
● Programs relating to partisan political activity; ● Charitable or development activities; ● Construction programs; ● Programs that support specific religious activities; ● Fund-raising campaigns; ● Lobbying for specific legislation or programs ● Scientific research; ● Programs intended primarily for the growth or institutional development of the organization; or ● Programs that duplicate existing programs.