The U. S. Embassy Kyiv Public Affairs Section (PAS Kyiv) of the U. S. Department of State is pleasedto announce a funding opportunity to support and increase awareness of American Studies in Ukraineincluding both existing efforts and to encourage new initiatives.
Please carefully follow all instructionsbelow.The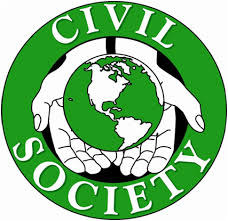 credit: Razoo
deadline for grant applications is March 1, 202 2. Funding decisions will be made on theseapplications on a rolling basis as received up to the deadline, with a goal of informing all applicants ofthe final funding decision less than a month from receipt of all grant documents.
Applicants may applyfor funding between $5,000 and $50,00 0. Please use the grant application documents and budgettemplate found on the sidebar of our website.This notice is subject to availability of fundsCOVID-19 SPECIAL ANNOUNCEMENT TO ALL POTENTIAL APPLICANTS:
In light of therestrictive travel and public gathering environments caused by the COVID-19 pandemic, the U.S.Embassy expects interested applicants to submit their proposal with a virtual option in response to thisNotice of Funding Opportunity (NOFO).
The proposal may be based on "business as usual"environments, where international travel, large public gatherings, and other programming parametersare unaffected by public health constraints; however, it should include your ideas on how to execute thedesired project goals in a manner that accounts for restrictions on public gatherings and travel, as wellas public health concerns.Purpose:
PAS Kyiv invites proposals for projects that strengthen ties between the United States andUkraine through the promotion of American Studies in Ukraine.
All grant proposals must convey anelement of American history, culture, or shared values.
Competitive proposals should support aconnection with American expert/s, organization/s, or institution/s that will promote increasedcooperation and understanding between the people of the United States and Ukraine even after theprogram has finished.The following types of projects are not eligible for funding:Projects relating to partisan political activity; Charitable or development activities; Constructionprojects; Projects that support specific religious activities; Fundraising campaigns; Lobbying forspecific legislation or projects; Competitions where the prize is the only outcome of the program;Scientific research; or Projects that duplicate existing projects.Authorizing legislation, type and year of funding:Funding authority rests primarily in Fulbright-Hayes or Smith-Mundt FY2022 Public Diplomacyfunding.A.
FEDERAL AWARD INFORMATIONLength of performance period:
Up to twelve monthsNumber of awards anticipated:
Dependent on funds availabilityAward amounts:
Awards may range from a minimum of $5,000 to a maximum of $25,000Total available funding:
To be determinedType of Funding:
Fiscal Year 2022 Public Diplomacy FundingAnticipated project start date:
No later than Sept 30, 2022Funding Instrument Type:
Grant, Fixed Amount Award, or Cooperative Agreement.
CooperativeAgreements are different from grants in that Public Affairs Section staff are more actively involved inthegrant implementation.
Examples of the substantial involvement by PAS staff include the developmentof the grant program, final approval of grant activities, and participation in selection panels for programparticipants.Project Performance Period:
Proposed projects should ideally be planned for a period of no morethan 12 months.
In rare cases, depending on the nature of the program, a, project of more than 12months may be considered.
PAS will entertain applications for continuation grants funded under theseawards beyond the initial budget period on a non-competitive basis subject to availability of funds,satisfactory progress of the program, and a determination that continued funding would be in the bestinterest of the U. S. Department of State.B.
Eligibility Information:
1. Eligible ApplicantsThe following organizations are eligible to apply:• Not-for-profit organizations, including think tanks and civil society/non-governmentalOrganizations.Note:
For-profit and commercial entities are ineligible.Proposals may be submitted by Ukrainian not-for-profit organizations, including think tanks and civilsociety/non-governmental organizations.C.
APPLICATION AND SUBMISSION INFORMATION 1. Address to Request Application PackageApplication forms required below are available at https://ua.usembassy.gov/educationculture/current-programs-grants/ 2. Content and Form of Application SubmissionPlease follow all instructions below carefully.
Proposals that do not meet the requirements ofthis announcement or do not comply with the stated requirements will be ineligible.Content of ApplicationPlease ensure:• The proposal clearly addresses the goals and objectives of this funding opportunity• All documents are in English• All budgets are in U. S. dollars• All pages are numbered• All documents are formatted to 8 ½ x 11 paper, and• All Microsoft Word documents are single-spaced, 12-point Times New Roman font, witha minimum of 1-inch margins.The following documents are required:
1. Mandatory application forms• SF-424 (Application for Federal Assistance – Organizations)• SF-424A (Budget Information for Non-Construction programs) 2. Summary Page:
Cover sheet stating the applicant name and organization, proposal date,program title, program period proposed start and end date, and brief purpose of the program.
3. Proposal (15 pages maximum):
The proposal should contain sufficient information thatanyone not familiar with it would understand exactly what the applicant wants to do.
You mayuse your own proposal format, but it must include all the items below.• Proposal Summary:
Short narrative that outlines the proposed program, includingprogram objectives and anticipated impact.• Introduction to the Organization or Individual applying:
A description of past andpresent operations, showing ability to conduct the program, including information on allprevious grants from the U. S. government.
Please focus on your experience organizingbusiness education programs targeting underrepresented groups, if applicable.• Problem Statement:
Clear, concise, and well-supported statement of the problem to beaddressed and why the proposed program is needed• Program Goals and Objectives:
The "goals" describe what the program is intended toachieve.
The "objectives" refer to the intermediate accomplishments on the way to thegoals.
These should be achievable and measurable.• Program Activities:
Describe the program activities and how they will help achieve theobjectives.• Program Methods and Design:
A description of how the program is expected to work tosolve the stated problem and achieve the goal.
Include a logic model as appropriate.• Proposed Program Schedule and Timeline:
The proposed timeline for the programactivities.
Include the dates, times, and locations of planned activities and events.• Key Personnel:
Names, titles, roles, and experience/qualifications of key personnelinvolved in the program.
What proportion of their time will be used in support of thisprogram?• Program Partners:
List the names and type of involvement of key partner organizationsand sub-awardees.
The Grants Review Committee will rigorously evaluate this section.• Participating Alumni:
Provide the name of the U. S. government funded exchange program in whichthe applicant participated, and the program year.• Program Monitoring and Evaluation Plan:
This is an important part of successfulgrants.
Throughout the timeframe of the grant, how will the activities be monitored toensure they are happening on time, and how will the program be evaluated to make sureit is meeting the goals of the grant? What follow-on evaluation activities will youconduct to measure longer-term impacts? Your proposal should include a brief narrativestatement summarizing the answers to these questions.• Future Funding or Sustainability:
Applicant's plan for continuing the program beyondthe grant period, or the availability of other resources, if applicable.
4. Budget Justification Narrative:
After filling out the SF-424A Budget, use a separatesheet of paper to describe each of the budget expenses in detail.
5. Attachments:• 1-page CV or resume of key personnel who are proposed for the program• Letters of support from program partners describing the roles and responsibilities of eachpartner• If your organization has a Negotiated Indirect Cost Rate Agreement (NICRA) andincludes NICRA charges in the budget, your latest NICRA should be included as a PDFfile.• Official permission letters, if required for program activities• Unique Entity Identifier and System for Award Management (SAM.gov) 6. Other Submission RequirementsAll application materials must be submitted by email to:
kyivamericanstudies@state.gov