The Public Affairs Office of the U. S. Embassy in Windhoek invites proposals for programs that strengthen ties between the U. S. and Namibia through cultural, academic, and exchange programming that promotes bilateral cooperation and shared values.
All proposals should include an American element,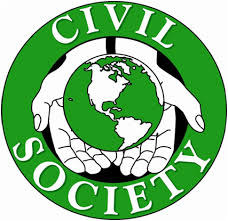 credit: Razoo
such as a connection with American expert/s, organization/s, or institution/s.
Examples of Public Affairs Grants Programs include, but are not limited to:
· Academic and professional lectures, seminars and speaker programs; · Artistic and cultural workshops, joint performances and exhibitions; · Sports exchange programs; · Heath and conservation programs that include engagement with public audiences; · Cultural heritage conservation and preservation programs; · Professional and academic exchanges and programs; · Programs developed by an alumnus/a of a U. S. sponsored or supported educational or professional exchange program; · Municipal and regional libraries or councils that host an American Space or would like to conduct outreach programs related to the United States; · Programs that engage alumni of U. S. State Department exchange programs in any of the activities above.
Please check the embassy's website for more detailed information and the documentation that is required.