PD Seoulinvites proposals for projects thatstrengthen ties between the U. S. and the Republic of Korea throughprogramming that highlights shared values and promotes bilateral cooperation.
All programs must include an American element or connectionwith American experts, organizations, or institutions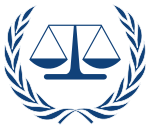 credit: From Wikipedia
in a specific field thatwill promote increased understanding of U. S. policy and perspectives.
Please find detailed information provided on the official web-site of the Embassy Seoul (linked below).
Thank you.