Program Description and ObjectivesU. S. Embassy Gaborone through the PEPFAR Botswana Coordination Office (PEPFAR/PCO) is pleased to announce an open competition for local key population (KP)-led civil society organizations (CSOs) and KP-led non-governmental organizations (NGOs) to submit applications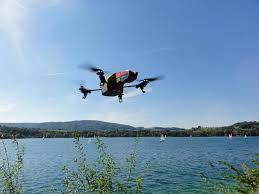 credit: Flickr/Don McCullough
to carry out a Community-Led Monitoring (CLM) program.
The CLM program is funded through the U. S. President's Emergency Plan for AIDS Relief in Botswana (PEPFAR/Botswana) in support of the Government of Botswana's (GoB) effort to achieve HIV epidemic control through the implementation of evidence-based and client-centered interventions to accelerate progress in HIV prevention, care and treatment, and ultimately, save lives.
This NOFO is specific to PEPFAR monitoring health services for HIV key populations (KP), which in the Botswana context include gay and other men who have sex with men (MSM), people who inject drugs (PWID), sex workers and both male and female-identifying transgender persons.
PEPFAR recognizes the importance of engaging with communities in the development and implementation of effective health services.
HIV services for KPs in Botswana continue to face the challenge of finding those KPs living with HIV and linking and retaining patients on life-long ART.
Collaboration with communities and clients is critical to ensure that health services in the facilities and communities are accessible and of high quality.
The overall goal of the CLM program is to ensure the availability, access to, and delivery of quality health and HIV services.
The CLM program's main objective is to provide a direct feedback mechanism to clients and beneficiaries of these services throughout the health service delivery experience to diagnose persistent issues and barriers to service uptake.
The expectation is that this feedback loop will help identify gaps and workable solutions that are driven by the community to overcome them.
Currently, the PEPFAR CLM program provides grants to three local CSOs who have established, trained, and supported networks of clients and beneficiary groups to monitor and address persistent problems and barriers to effective, client-centered HIV and health services.
All three partners have recruited representative beneficiaries from groups including people living with HIV, people living with disabilities, youth groups that include adolescent girls and young women, key populations, DREAMS ambassadors, PrEP ambassadors, and ART champions.
Grantees have set up monitoring groups that are diverse, inclusive and gender-and-age balanced.
With the support of the grant recipients, the monitoring groups collect quantitative and qualitative data and observations using standardized tools, developed with the assistance from the International Treatment Preparedness Coalition (ITPC) Global.
The data is be synthesized using a variety of methods to provide insights on barriers to service uptake and workable solutions to address them at the appropriate service delivery levels – local (community and facility), district, and national.
The CLM program findings are analyzed and discussed collaboratively between community representatives, service providers and facility managers to ensure dialogue and help all participating sides identify, implement and monitor follow up actions.
By capturing clients' and beneficiaries' perspectives on these barriers and enablers and engaging them in identifying and adopting corrective actions, the CLM program seeks to improve service quality, continuity of care, and retention for all clients and beneficiaries.
This includes expanded treatment literacy, improved access to services, and increased service uptake.
The current CLM program covers specific facilities in 10 of the country's 27 districts, including Francistown, Greater Gaborone, Kgatleng, Kweneng East, Lobatse, Moshupa, Palapye, Selibe Phikwe, and Serowe.
The scope and scale of monitoring is determined by the participating client and beneficiary groups, in consultation with the grantees and PEPFAR/PCO.
For example, monitoring activities are somewhat limited to facilities and community sites supported by PEPFAR or expanded to cover all health facilities and sites in a district.
However, there is need to expand the geographies covered by CLM in Botswana, recognizing there are additional districts that are priority for KPs.
In addition to the above-mentioned districts, applicants may consider assessing services in these additional districts which have more formalized KP programs:
Boteti, Kasane, Mahalapye, and Ngamiland.
The CLM grant deliverables are:
Formation and training of monitoring groups for selected districts; must be diverse and inclusive of all constituencies that access health and HIV services; Data collection, consolidation, and analyses; Formulation, implementation, and monitoring of follow up actions to improve service uptake at the local and district levels; Quarterly financial and activity reports; Participation in quarterly meetings with the PEPFAR CLM Community Consultation Group (CCG), comprised of PEPFAR, government, PLWHA CSO representatives and other stakeholders, to provide in-depth discussion of work and results at the local, district and national levels; Participation in national level advocacy activities when/where relevant.Currently, CLM partners are assessing HIV services provided at GoB facilities.
However, there is a need to also assess the role of PEPFAR-supported CSO/NGO and private sector implemented activities specifically focused on KPs.
These services include the full HIV cascade:
prevention (including PrEP); testing; linkage to ARVs and viral suppression strategies, offered in community settings/facilities and virtually.Performance Period:
1August 2022- 31 August 2023; Anticipated Program Start Date:
1 August 2022; Proposed activities should be completed no later than 31 August 202 3. Eligibility Information:
Not-for-profit organizations led by KP community members themselves or organization who are KP-competent, including think tanks, civil society or NGOs, and CBOs, that are currently not receiving PEPFAR funding to deliver health services are eligible to apply.
Organizations currently funded by PEPFAR to deliver health services either in the community or at the health facility are excluded.
Eligible organizations should also meet the following criteria:Be registered as a not-for-profit organization with the GoB (proof is required).Must have experience of successfully implementing programs with funding of a minimum of $40,00 0. Must apply for only one CLM award, which can cover multiple districts; only one proposal per organization is allowed.Must either have:a majority of board/senior staff who are representatives from KP communities (KP-led)articulated how the organization meets the standards set by PEPFAR to KP-competent*In the COP22 Guidance, PEPFAR has defined KP-competence (please see NOFO for details).Other Eligibility Requirements:Must register with Grants.gov prior to submitting an application.
Registering with Grants.gov is a one-time process but may take weeks for validation and confirmation of registration.
Please begin the process immediately.
Until registration is complete, you will not be issued a user password for Grants.gov, which is required for application submission.
There are four steps that you must complete before you are able to register:
(1) obtain a Data Universal Numbering System (DUNS) number from Dun & Bradstreet by visiting http://fedgov.dnb.com/webform; (2) register with System for Award Management (SAM) www.SAM.gov; (3) register yourself as an Authorized Organization Representative (AOR); and (4) be authorized as an AOR by your organization.
For more information, go to www.grants.gov.
SAM registration must be annually renewed and failure to renew may prohibit submission of an application through Grants.gov.
The U. S. Department of State will not make an award to an applicant until the applicant has complied with all applicable DUNS and SAM requirements by the time the Department is ready to make an award.Application and Submission Information:
Proposals that do not meet the requirements of this NOFO or fail to comply with the stated requirements will be ineligible.
Applicants must ensure:The proposal should clearly address the goals and objectives of this NOFO and be aligned with the requirements of the CLM program.
All documents must be in English.
All budgets must be in U. S. dollars and calculated at USD 1= BWP 1 1. 95 (as of June 2022).All pages must be numbered, including budgets and attachments.All documents must be formatted to 8 ½ x 11 paper.All Microsoft Word documents must be 1. 15 spacing, 12-point Times New Roman font, with a minimum of 1-inch margins.All materials must be submitted in pdf format.All proposals should be no more 15-page long and all budget narratives should be no more than 3-page long.The follow documents are required:Mandatory Applications forms can be found at https://www.grants.gov/forms/sf-424-family.html.
SF-424 (Application for Federal Assistance)SF-424A (Budget Information for Non-Construction Programs)SF-424B (Assurance for Non-Construction Programs)Summary Page:
Cover sheet stating the organization's name, districts to be covered, and brief overview of the organization's implementation strategy for the CLM program.Proposal:
The proposal should contain sufficient information that anyone not familiar with CLM program would understand exactly what the applicant wants to do.
Applicant may use their own proposal format, but it must include all the items below:Proposal Summary:
Short narrative that outlines your organization's proposed CLM program, including the program objectives, districts and public facility/NGO service points to be covered, and anticipated results and outcomes.Introduction to the Applying Organization:
A description of past and present operations, documenting status as a KP-led and/or KP-competent organization, efforts working with KP community communities and abilities to carry out the CLM program, including the descriptions of funding programs of more than $40,000, and all previous grants from U. S. government agencies.
Program Goals and Objectives:
The goals should describe what the organization's CLM program intends to achieve, with which KP populations, and in which districts.
The objectives refer to the intermediate accomplishments on the way to the goals.
Both should be measurable and achievable during the grant period.
Applications may consider assessing PEPFAR-supported services for KPs in either public facilities or NGO community partners, however, applications assessing both will be prioritized.
Applications may also choose to assess HIV services for specific KP communities; however, applications that assess services for all KP communities served in Botswana will be prioritized.Program Strategic Approach and Tools:
A description of how the organization's CLM program is expected to achieve the goals, including how monitoring groups will be formed; which monitoring tools will be used; which health services will likely be prioritized; how data will be collected, reported, consolidated and analyzed; how follow up actions will be identified, implemented, monitored and reported; etc.Program Activities:
A description of the CLM activities, their expected output and outcomes and how they will help achieve the objectives.Proposed Program Schedule and Timeline:
The proposed timeline for the CLM activities.
It should include dates, times, and locations of planned activities and events.Key Personnel:
Names, titles, roles, membership in KP communities, and experience/qualifications of key personnel involved in the CLM program.
Key personnel include the head of the organization, the program manager, and the finance officer in charge of the CLM program.
What proportion of their time will be used in support of the CLM program?Program Partners:
List the names of key partner organizations and sub-awardees and describe their specific roles and responsibilities in the implementation of grant activities.
If appropriate, partnerships between KP-led organizations serving other KP communities are encouraged.
Program Monitoring and Evaluation Plan:
The M&E plan should cover the life of the grant; and describe how activities will be monitored to ensure they are happening in a timely manner and how and when the CLM program will be evaluated to make sure it is meeting the goals of the grant.Budget Justification Narrative:
After filling out the SF-424A Budget form, use a separate document to describe each of the budget expenses in detail.Attachments:Proof of registration with the government of Botswana.CV or resume of key personnel who are proposed for the program.Letters of support from program partners describing the roles and responsibilities of each partner (if applicable).Three (3) Reference letters; one (1) letter must be from a donor organization of $40,000 or more.Questions:
Please submit your questions on this solicitation to PEPFAR Botswana/PCO at:
PEPFARBotswana@state.gov.Questions will be received until June 27, 2022 and the answers to all questions received will be provided by July 1, 2022 via the PEPFAR Botswana website at https://bw.usembassy.gov/our-relationship/pepfar/ or during a virtual Bidding Conference to be organized by that date.
For questions relating to www.grants.gov, please contact them at +1-800-518-4726 or support@grants.gov.
All application materials must be submitted electronically through www.Grants.gov.
If you are unable to submit your proposal on www.grants.gov, you may submit via email at PEPFARBotswana@state.gov before the deadline.
The subject line should be as follows:
Applicant Organization name:
Community Led Monitoring Grants Program.
All applications must be submitted digitally; paper applications will NOT be accepted.
Application Deadline:
July 8, 2022 Application Review and Selection Process:
Each application will be evaluated and rated based on the criteria.
The criteria are designed to assess the quality of the proposed project, and to determine the likelihood of its success.
Applicants will receive acknowledgment of receipt of their proposal.
A technical review panel will review the proposal based upon the criteria noted in evaluation section.
A determination will be made regarding the CLM proposals and activities, and those applications that are the best fit will be recommended to the U. S. Embassy Grant Officer for consideration for an award.
Applicants will be notified within 30 days after the NOFO deadline regarding the results of the review panel.Criteria:
Please see NOFO for detailed information.Quality and Feasibility of the CLM Implementation Idea (20 points)Program Planning and Ability to Achieve Objectives (15 points)Monitoring and Evaluation Plan (15 points)Organizational Capacity and Experience (25 points)Budget and Financial Management Capacity (15 points)Collaboration and Sustainability of Planned Activities (10 points) Administrative and National Policy Requirements:
Terms and Conditions:
Before submitting an application, applicants should review all the terms and conditions and required certifications that will apply to this award, to ensure that they will be able to comply.
These include:
2 CFR 200, 2 CFR 600, and the Department of State Standard Terms and Conditions that are available at:
https://www.state.gov/about-us-office-of-the-procurement-executive/.
Note the U. S. Flag branding and marking requirements in the Standard Terms and Conditions.
Federal Awarding Agency Contact:
If you have any questions, please contact PEPFAR Botswana/PCO via email at PEPFARBotswana@state.gov.
or TEL:
+267 367-2400