This Funding Opportunity Announcement (FOA) solicits applications from single institutions or consortia of institutions to establish a Coordination and Data Sharing Center (CDSC) in support of the Research and Development of Vaccines and Monoclonal Antibodies for Pandemic Preparedness (ReVAMPP) Centers.
Together,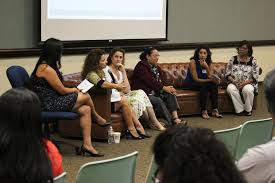 credit: Flickr
the CDSC and ReVAMPP Centers will form the ReVAMPP Network.
The purpose of the CDSC is to support, coordinate, and manage ongoing and planned activities within the ReVAMPP Network.
The CDSC is expected to establish and maintain a collaborative ReVAMPP Network platform for data sharing as needed to harmonize reagents, assays, animal models and exchange knowledge on structure/function-based vaccine solutions and antigen/immunogen design as well as assess the utility of vaccine technology platforms for virus families studied under the ReVAMPP Centers.
The CDSC is also expected to facilitate effective communications across the ReVAMPP Centers by scheduling, and managing all meetings, tracking overall network progress and outputs, developing opportunities for collaboration among the Centers such as establishing working groups, and under the direction of NIAID, collating information and facilitating exchange with other NIAID/NIH programs, U. S. Government (USG)partners, and other key stakeholders, including the World Health Organization (WHO), Bill and Melinda Gates Foundation (BMGF), and Coalition for Epidemic Preparedness Innovations (CEPI) among others as appropriate.