The purpose of this limited competition Funding Opportunity Announcement (FOA) is to continue support for the Center for International Blood and Marrow Transplant Research (CIBMTR) as a data resource enabling broad studies on Hematopoietic Stem Cell transplantation (HCT) and Adoptive Cellular Therapy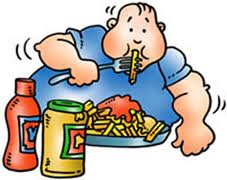 credit: causesofchildhoodobesity.org
(ACT) research.
The CIBMTR represents a network comprised of more than 380 US and international transplant centers that submit outcome data for patients receiving cellular therapies.
The CIBMTR Statistical Center provides data acquisition and management and information technology services to maintain a unique contemporary clinical outcomes' database and facilitates observational and interventional research through scientific and statistical expertise necessary to support analyses of these data.
NIH is supporting the CIBMTR to ensure the database remains available to the public and to improve the treatment, survival, and quality of life for patients diagnosed with cancer and non-malignant blood disorders.