The Centers for Disease Control and Prevention's National Center for Injury Prevention and Control (NCIPC) is soliciting investigator-initiated research proposals to rigorously evaluate prevention approaches (i.e., programs, policies, or practices) for their impact on the primary prevention of child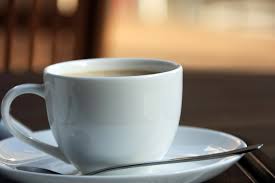 credit: Wikimedia Commons
sexual abuse (CSA) perpetrated by youth or adults.
CSA is defined here as sexual victimization during childhood (under 18 years of age), excluding sexual violence (SV) in the specific context of dating/romantic relationships (i.e., teen dating violence [TDV] or intimate partner violence [IPV]).
Research funded under this announcement will strengthen the evidence base for primary prevention of youth- or adult-perpetrated CSA.
Applicants must propose rigorous evaluation designs, which for the purposes of this funding opportunity can include those that utilize experimental designs (i.e., randomized controlled trials) or rigorous quasi-experimental designs (e.g., comparative interrupted time series design, difference-in-differences, instrumental variables, regression discontinuity, regression point displacement, stepped wedge, propensity- score matching, comparison groups).
Applicants must propose to rigorously evaluate an approach (i.e., program, policy, or practice) that has not yet been rigorously evaluated for its effectiveness in the primary prevention of youth- or adult-perpetrated CSA and that addresses one or more of the following six research priorities:
Research Priority 1:
Approaches developed for the primary prevention of youth- or adult-perpetrated CSA; Research Priority 2:
Evidence-based approaches that have empirical evidence of effectiveness in reducing other forms of violence (e.g., intimate partner violence, youth violence, other forms of child abuse and neglect); Research Priority 3:
Community- or societal-level approaches (i.e., programs, policies, or practices that target characteristics of settings that increase or buffer against the risk for violence); Research Priority 4:
Approaches focused on preventing or reducing commercial sexual exploitation of children (CSEC) including sex trafficking as a form of CSA; Research Priority 5:
Approaches focused on preventing technology-facilitated CSA (e.g., soliciting sexual contact or receiving sexual images from minors electronically, downloading/possession of online child pornography); Research Priority 6:
Organizational policy approaches with the potential to prevent CSA perpetration in youth-serving organizations (e.g., juvenile residential care facilities, group foster care).