The Centers for Disease Control and Prevention's National Center for Injury Prevention and Control (NCIPC) is soliciting investigator-initiated research proposals to support both a process evaluation and an outcome evaluation of the effectiveness of strategies (different types of physical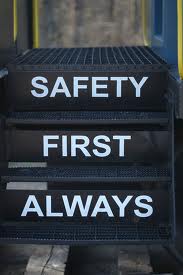 credit: Flickr
therapy-based exercises and movements, such as heel-to-toe walk, sit-to-stand exercise, calf raises, side leg raise) commonly used to improve community-dwelling older adults' balance and mobility and subsequently reduce their risk of future falls and fall injuries. Of particular interest is research that focuses on populations experiencing high rates of adults falls and fall injuries, and could include populations disadvantaged by reduced economic stability, or limited education attainment.
In addition, researchers are encouraged but not required to:
Evaluate the feasibility of having physical therapy staff assess and intervene to reduce other fall risk factors (e.g., use of psychoactive medications, hypotension, trip hazards in the home, vision impairment) in addition to improving older adults' balance and mobility.
  OR Determine the medical costs or cost savings associated with commonly used physical therapy exercise and movement strategies to improve balance and mobility to reduce fall risk.