The Center for Drug Evaluation and Research (CDER) receives a vast and growing amount of data in a variety of regulatory submissions from a multitude of sources and in a variety of formats.
This wealth of data holds great potential to advance CDER's regulatory and scientific work, but the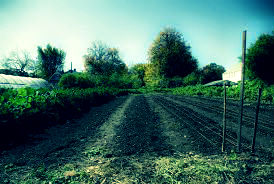 credit: Flickr
present lack of standardized data creates significant challenges to realizing that potential.
The volume and complexity of drug-related information submitted to CDER for regulatory review is creating significant challenges to the Center's ability to efficiently and effectively perform its critical public health mission.The lack of standardized data affects CDER's review processes by curtailing a reviewer's ability to perform integral tasks such as rapid acquisition, analysis, storage and reporting of regulatory data.
Improved data quality, accessibility and predictability will give reviewers more time to carry out complex analyses, ask in-depth questions and address late-emerging issues.
Standardized data will allow reviewers to increase review consistency and perform evaluations across the drug lifecycle.
This will enhance the Center's performance across key drug regulatory functions and ongoing business operations, including pre-market review, post-market safety, oversight of drug quality, and oversight of drug promotion.In accordance with the Office of Management and Budget (OMB) Circular A-119, the FDA will:
use voluntary, consensus-based standards development processes in place of government unique standards unless such standards are inconsistent with law or otherwise impractical; advocate to align these standards with existing health information technology initiatives, laws, regulations, and mandates; and promote coordination with other standards currently in use.
The projects selected under this funding opportunity must adhere to these principles.OVERARCHING PROGRAM GOAL:The CDER Data Standards Program's goals are:
Support open, consensus-based data standards development Maintain and promote a well-defined data standards governance function Promote the electronic submission of regulatory data using established standards Optimize the regulatory review process to fully leverage data conformed to standards PROGRAM PRIORITIES:The Food and Drug Administration is announcing the availability of cooperative agreements for the development of data concepts and terminology standards to support human drug development and evaluation.
The primary objective is to support the development of non-proprietary, consensus-based data standards for use in clinical studies of human drugs and biologics.
Projects may focus on the identification of solutions to data standards development and their challenges in areas, such as general clinical and nonclinical study data, specific therapeutic areas, as well as other sections of the regulatory submission (e.g., quality / Chemistry, Manufacturing, and Controls (CMC)).DESCRIPTION:The application must include:An overall program plan describing the approach, process to be used in developing the selected area for standardization, any specific technologies to be utilized and experience with those technologies, and deliverables A method (e.g., Gantt chart) to plan and track progress toward specific deliverables under this award for the purpose of reporting the status to the FDA and its stakeholders.
At a minimum, information reported should include a listing of interim steps necessary to complete a given deliverable, the timeline for completing those tasks, and a report of any issues in meeting those established deadlines.
Definition of scope to be addressed (e.g., use case) during the project period Description of the result (concept, terminology, domain, therapeutic area) to be developed in the application (e.g., completed implementation guide) Description of the coordination/collaboration (to achieve consensus) needed to address the area of standardization including by not limited to:
engagement of subject matter experts, organizations, standards development organizations, affected stakeholdersHow the standard being addressed aligns with currently available standards and approach to making the standard publically available A description of the experience of the principal investigators (PI), who is/are the Program Director (PD), should be described, together with his/her/their involvement in the projects.
It is expected that PI(s) should have experience with data standards development as the PI(s) have the ultimate responsibility for the successful outcomes of the projects Specific Areas of Research Interest:
FDA/CDER is specifically interested in projects to develop standardized clinical research concepts and terminology for therapeutic areas with significant drug development pipeline activity, emerging or complex analytical challenges, and/or are of significant public health concern.
The list of therapeutic areas with current status is available at:
http://www.fda.gov/Drugs/DevelopmentApprovalProcess/FormsSubmissionRequirements/ElectronicSubmissions/ucm28740 8. htm.