USAID, Government of Norway, the Bill & Melinda Gates Foundation, Grand Challenges Canada, and The World Bank have joined together to launch Saving Lives at Birth:
A Grand Challenge for Development.
Together, we are calling for groundbreaking prevention and treatment approaches for pregnant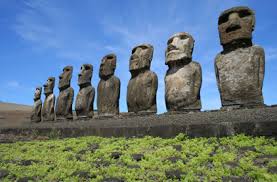 credit: sheknows
women and newborns in poor, rural communities around the time of childbirth.
Of the estimated 3. 2 million stillbirths, 3. 6 million neonatal deaths and 360,000 maternal deaths that occur globally each year, a major gap for intervention exists around childbirth and in the early postnatal period � a time when mothers and babies are most vulnerable and global progress in reducing mortality has been particularly poor.
This gap in interventions is particularly acute in poor, rural communities that are the most difficult to reach and among women who are disadvantaged.
Innovative ideas that can leapfrog conventional approaches are critical in this area.
If we are to accelerate substantial and sustainable progress against maternal and newborn deaths and stillbirths at the community level, we need innovative prevention and treatment approaches across three main domains:
(1) Science & technology; (2) Service delivery; and (3) Demand-side innovation that empowers pregnant women and their families to practice healthy behaviors and be aware of and access health care during pregnancy, childbirth and the early postnatal period, especially the first two days after birth.
We are particularly interested in investing in approaches that incorporate the latest scientific, technological, behavior change and information and communication advances into radical solutions with substantial impact.
In addition, there is a need to understand how best to scale up innovations in each of these domains so that they reach their target populations, which may draw upon private sector expertise and engagement in deploying and sustaining solutions.
Innovation in these areas will complement other existing efforts and calls for action to strengthen health systems and to target broader determinants of health including poverty, inequity (including gender), and access to water and sanitation resources.
We are calling on for-profit companies, non-governmental organizations, academic/medical research institutions, faith-based organizations, civic groups and foundations�together or in partnership�to take up this challenge.
Audacious but achievable ideas with the potential to lead to transformational change will be swiftly funded through at least one of two funding streams:
(1) Seed Funds to demonstrate proof of concept and (2) Transition Funds to transition successful innovations toward scale up.
These investments in high-risk, potentially high-return projects are aimed to identify and support transformational approaches to women�s and newborns� health that can be scaled up to dramatically � and sustainably � reduce deaths and poor birth outcomes for millions of women and newborns in the hardest to reach communities of the world.