The purpose of the National Institute for Occupational Safety and Health (NIOSH) and World Trade Center (WTC) Health Program Mentored Research Scientist Career Development Award (K01) is to provide support and 75% "protected time" (up to 3 years) for an intensive, supervised (mentored) career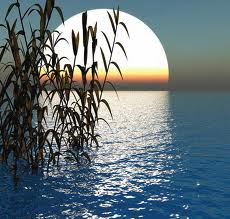 credit: Extension
development experience in WTC-related health research.
This can facilitate the transition of junior research scientists from the mentored to the independent stages of their careers in WTC-related health research.
By providing support for the critical transition period between postdoctoral training and independent U01 or R01 funding for investigators, NIOSH/WTC Health Program hopes to foster the careers of these investigators, who are vital for the future excellence of WTC-related health research endeavors.Applicants must justify the need for a period of mentored research experience and convincingly describe how the proposed period of support will substantially enhance their careers as independent investigators.
Applicants must also concisely describe the issues related to diagnostic or treatment uncertainty addressed in their proposal.
Applicants should clearly articulate the anticipated impacts of the proposed research, both during the project period and beyond.The NIOSH/WTC Health Program supports K01 grants to help ensure the availability of an adequate number and diversity of highly trained scientists and educators to address issues related to diagnostic or treatment uncertainty with respect to individuals receiving monitoring and/or treatment under subtitle B of the James Zadroga 9/11 Health and Compensation Act of 2010 (Public Law 111–347, as amended by Public Laws 114–113, 116–59 and 117-328).WTC responders, screening-eligible WTC survivors, and certified-eligible WTC survivors comprise the population targeted for the research project.
Research funded by the WTC Health Program is primarily intended for the benefit of the 9/11-exposed population.
It is not required that project findings be generalizable to other populations.NIOSH is soliciting Mentored Research Scientist Career Development research projects within the following six major areas of clinical research interest:
Translation Research, Health Services Research, Health Equity Research, Treatment Research, Prevention Research, and Quality of Life Research.The WTC Health Program Research webpage provides comprehensive information and tools for researchers.
The research agenda, publication library, and other resources, including the Funding Dashboard can also be found there (e.g., awarded project details such as publications, topics, populations, funding awarded, and the principal investigators and their institutions).