The NIH Director's Early Independence Award supports exceptional junior investigators who wish to pursue independent research soon after completion of their terminal doctoral degree or post-graduate clinical training, thereby forgoing the traditional post-doctoral training period and accelerating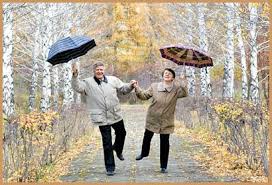 credit: Active Rain
their entry into an independent research career.
For the program to support the best possible researchers and research, applications are sought which reflect the full diversity of the research workforce.
Individuals from diverse backgrounds, including those from underrepresented groups and from the full spectrum of eligible institutions in all geographic locations, are strongly encouraged to apply to this Funding Opportunity Announcement.
In addition, applications in all topics relevant to the broad mission of NIH are welcome, including, but not limited to, topics in the behavioral, social, biomedical, applied, and formal sciences and topics that may involve basic, translational, or clinical research.
The NIH Director's Early Independence Award is a component of the High-Risk, High-Reward Research program of the NIH Common Fund.