This Funding Opportunity Announcement (FOA) solicits applications for research projects in linked Hubs of Interdisciplinary Research and Training in Global Environmental and Occupational Health (GEOHealth).
The overall objective of the GEOHealth program is to support the development of institutions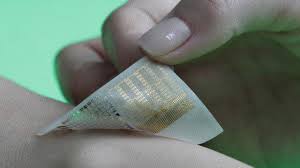 credit: c/o Fast.Co.Exist
in the Low- or Middle-Income Countries (LMICs) that will serve as regional hubs for collaborative research, data management, training, curriculum and outreach material development, and policy support around high priority local, national, and regional environmental and occupational health threats.
Hubs are supported by two coordinated linked awards to 1) a LMIC institution for research and 2) a U. S. institution to coordinate research training.
Together all regional hubs supported will form the GEOHealth Network, a platform for coordinated environmental and occupational health research and research training activities.
An application submitted in response to this FOA for research projects must be harmonized with a linked application for related research training under RFA-TW-14-002 Hubs of Interdisciplinary Research and Training in Global Environmental and Occupational Health (GEOHealth) Research Training.
This FOA is intended to support research that can only be conducted primarily in and/or by scientists of LMIC institutions.
---
Relevant Nonprofit Program Categories
---
---
---
---
Obtain Full Opportunity Text:
http://grants.nih.gov/grants/guide/rfa-files/RFA-TW-14-001.html
Additional Information of Eligibility:
Other Eligible Applicants include the following: Non-domestic (non-U.S.) Entities (Foreign Organizations); Applications may be submitted by eligible non-domestic (non-U.S.) foreign institutions in World Bank defined Low- and Middle-Income Countries (LMICs) (http://data.worldbank.org/about/country-classifications/country-and-lending-groups), including ¿low-income,¿ ¿lower-middle-income,¿ and ¿upper-middle-income¿ countries.
Applications must be submitted with an eligible linked research training (U2R) application in response to RFA-TW-14-002.
Applications received without an eligible linked application in response to RFA-TW-14-002 will be considered incomplete.
FIC's Country Eligibility Notice (NOT-TW-12-011) states that for competing and re-competing research training grant applications (including the U2R mechanism), with the exception of Sub-Saharan African countries, FIC will no longer accept applications from, or applications that involve training of scientists from upper-middle-income countries that are also members of the G20 major economies (https://www.g20.org/en/members).
This policy does not apply to an application submitted in follow up to a successful planning grant application that had been received prior to January 1, 2013.
The applicant institution must have a strong and high-quality research program in the area(s) proposed under this FOA and must have the requisite faculty and facilities on site and through proposed partnerships to conduct the proposed research.
A GEOHealth Planning Grant (RFA-TW-12-001) is not required to be eligible for this FOA.
Full Opportunity Web Address:
Contact:
Agency Email Description:
Agency Email:
FBOWebmaster@OD.NIH.GOV
Date Posted:
2014-08-07
Application Due Date:
2014-11-19
Archive Date:
2014-12-19