Request for Information Number:
RFI-268-19-EG-01Date of Issue:
October 18, 2019Closing Date and Time for Submissions:
November 4, 2019 at 5:00pm Lebanon Local TimeNotice Type:
Request for Information Subject:
Input into Planning for USAID/Lebanon Office of Economic Growth on Agriculture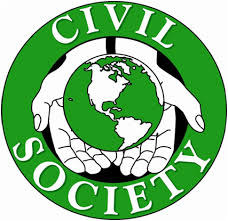 credit: Razoo
and Rural Empowerment ProgrammingTo:
All Interested Respondents/Parties:
The United States Government, represented by the United States Agency for International Development (USAID) through the Mission in Lebanon, is publishing this Request for Information (RFI) in order to obtain information and input from all interested entities on agriculture and rural empowerment in Lebanon.
The information will be used to help make planning decisions and influence activity design to improve future development outcomes, and is published in accordance with Federal Acquisition Regulation (FAR) Part 10 and FAR 1 5. 201(e).This announcement is a Request for Information (RFI), issued solely for information and planning purposes, and does not constitute a Request for Applications (RFA) or a Request for Proposals (RFP).
Responses to this RFI are not applications or official proposals and will in no way be deemed to form any binding agreement with the RFI issuing authority.
Please do not submit applications, proposals, or resumes as they will be discarded.
Proprietary information should not be sent.
USAID may use any information provided without incurring any obligation.
USAID reserves the right to, or not to, incorporate any, some, or none of the comments received from this RFI into any subsequent solicitations or design documents.
This RFI will not be construed as a commitment by the U. S. Government to issue any solicitation, award any grant, or pay for any information submitted as a result of this request.
Responders are solely responsible for bearing all expenses associated with preparation and submission of the response to this RFI.
It is the potential applicant's responsibility to monitor the site for the release of any further information.
It should be noted that responding to this RFI will not give any advantage to any organization in any subsequent procurement.
All types of organizations and firms are strongly encouraged to provide information/comments.
Any information submitted in response to this notice is voluntary.
All responses must be submitted electronically in Annex 1 in English to Contracting Officer Amy McQuade at amcquade@usaid.gov and a copy to Rana El Jordi at reljordi@usaid.gov.
Responses to this RFI will be accepted through November 4, 2019 at 5:00 PM Lebanon local time.
No basis for claims against the U. S. Government shall arise as a result of a response to this request for information or from the U. S. Government's use of such information.
FAR Clause 5 2. 215-3 REQUEST FOR INFORMATION OR SOLICITATION FOR PLANNING PURPOSES (OCT 1997) is attached and made part of this RFI.
USAID is not responsible for any costs incurred in responding to this RFI.
Thank you for your interest in USAID/Lebanon agriculture and rural empowerment programs and we look forward to your comments.
Sincerely,Amy McQuadeContracting/Agreement Officer