Dear Stakeholders:
The United States Agency for International Development (USAID) Mission in Malawi, (USAID/Malawi) seeks comments from all interested organizations regarding a related group of currently planned USAID/Malawi HIV Prevention Activities under the U. S. President's Emergency Plan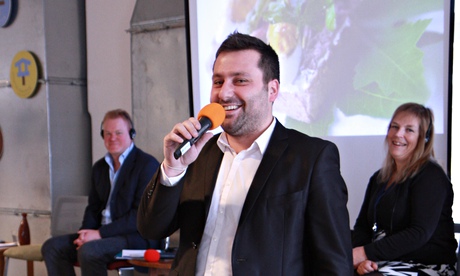 credit: British Council
for AIDS Relief (PEPFAR).
The following are the purposes of this Request for Information (RFI):
1) To allow stakeholders and interested organizations to review, comment, and provide suggestions on the proposed scope of future USAID HIV prevention activities; 2) To solicit stakeholder responses to the questions below; and 3) To increase USAID's knowledge of capabilities among potential organizations, and solicit information that will enable USAID to better prepare a solicitation that meets the Agency's needs for this potential procurement.
Through this RFI, USAID/Malawi is consulting with interested actors involved in the HIV prevention sector and requesting information, opinions, and recommendations on approaches for the implementation of proposed future activities.
Stakeholder comments are requested to help refine the potential activity scope to ensure clarity, maximum development impact, sound coordination with existing activities, and alignment with the Government of Malawi's top priorities.
THIS IS A REQUEST FOR INFORMATION ONLY and is issued solely for information and planning purposes.
It does not constitute a request for proposal/application/quotation, an invitation for bids or solicitation, and any proposals/applications submitted in response to this request will not be considered.
The information provided in the RFI is subject to change and is not binding on the Government.
This RFI does not commit the U. S. Government to issue a solicitation.
Furthermore, USAID/Malawi is not at this time seeking applications and will not accept unsolicited applications.
Responders are hereby notified that all costs associated with responding to this RFI will be solely at the interested party's expense.
The U. S. Government will not pay for any information or administrative costs incurred in response to this RFI, and release of this RFI shall not be construed as such a commitment or as authorization to incur costs for which reimbursement would be required or sought.
Responses to this RFI are strictly voluntary and will not be returned.
Respondents will not be notified of the result of the review.
If a solicitation is issued, it will be announced on www.grants.gov or www.fbo.gov at a later date.
It is your responsibility to monitor said websites and interested parties are responsible for checking these websites for further information and updates.
Respondents are advised that USAID is under no obligation to acknowledge receipt of the information, answer questions, or provide feedback to respondents with respect to any information submitted.
It should be noted that respondents to this RFI will not obtain any advantage and will not be precluded from participation in future solicitations, if any are issued.
RESPONSES:
Interested parties are requested to respond to this RFI including any documents that support their comments.
Responders may provide responses through email or through attachments to email in Microsoft Word compatible format or Adobe Acrobat formats electronically to oaa-malawi-solicit@usaid.gov with a copy to gsuya@usaid.gov by not later than October 6, 2018 at 4:00 P.M.
Lilongwe time.
Responses to the RFI must be written in English, in Microsoft Word compatible formats and use 12pt font.
Please number each page consecutively and please include the title RFI-612-18-HIVPREV-01 USAID/Malawi HIV Prevention Activities in the subject line of your e-mail.
Please note that there will not be a Q&A opportunity during this RFI.
Please ensure your comments are concise and specific.
To expedite USAID's review of replies, please keep responses to 10 (ten) pages or less in length (including any attachments).
Responses must at a minimum contain the following:
(1) Name and address of the responding organization; (2) Primary point of contact, phone number and e-mail address.
Responses may be used by USAID without restriction or limitation, therefore, proprietary information should not be sent.
Responses will be used to inform USAID's strategy and activity design and may be incorporated into any future solicitation.
Please note that responders will not receive individualized feedback.
Please be advised that all submissions become Government property and will not be returned.
USAID is in no way obligated to utilize submitted information or issue a solicitation as a result of this request.
USAID is not obligated to procure any of the services described herein, nor should the release of this request be construed as such a commitment on the part of USAID.
Thank you for your interest in USAID/Malawi projects.