Activity Title:
Improving Quality of Healthcare (IQH) Reference Number:
RFI-663-22-000005-IQH Release Date:
January 27, 2022 Response by:
February 25, 2022 I.
INTRODUCTION This is a Request for Information (RFI) issued solely for information and planning purposes.
This is not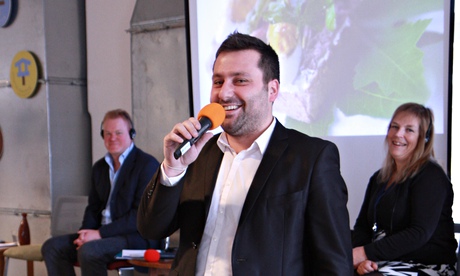 credit: British Council
a Request for Proposals (RFP) or a Request for Applications (RFA) and is not to be construed as a commitment by the U. S. Government to issue any solicitation or Notice of Funding Opportunity, or ultimately award a contract or assistance agreement on the basis of this RFI, or to pay for any information voluntarily submitted as a result of this request.
Responses to this RFI shall not be portrayed as proposals and will not be accepted by the U. S. Government (USG) to form a binding agreement.
Responders are solely responsible for all expenses associated with responding to this RFI.
It should be noted that responding to or providing comment on this RFI will not give any advantage to any organization in any subsequent procurement.
USAID/Ethiopia will not provide answers to any question submitted in response to this request.
USAID posts its competitive business opportunities on www.fbo.gov or www.grants.gov.
It is the potential offeror's/applicant's responsibility to monitor these sites for announcements of new opportunities.
Responses may be used by USAID without restriction or limitation.
II.
PURPOSE This RFI on Improving Quality of Health Care Activity solely seeks additional information and inputs from experts, organizations, and/or consortia in the field of quality of health care in general, and in Reproductive, Maternal, Newborn, Child and Adolescent Health (RMNCAH) services in particular.
The information received will not be publicly released and will only be used to inform planning decisions.
Furthermore, USAID/Ethiopia is not at this time seeking applications or proposals and will not accept unsolicited proposals.
USAID/Ethiopia strongly encourages organizations to respond to the questions below after reviewing the draft concept note.
Your responses will help USAID to gain a deeper understanding of the quality of care context, current interventions, and approaches for a comprehensive quality improvement program design.
Interested parties should provide a short submission, not to exceed 15 pages, addressing the questions below in addition to any comments related to Attachment A.
III.
QUESTIONS Do the results and sub results lead to the achievement of the Activity objectives? Is the Theory of Change (TOC) logical in demonstrating the right "if-then" relationship series or pathway to achieve the stated activity purpose and result areas? What kind of result-based financing approach could be employed to sustainably improve quality of care in urban and peri-urban primary health care units and referral facilities? What approaches could best support private health facilities to define and sustain quality of care (QOC) interventions for improved RMNCAH services and outcomes? What approaches could best support rebuilding the health infrastructure and/or restoring health service delivery in conflict-affected areas? What new approaches and interventions could be tested to improve the community-facility, inter-facility and intra-facility referral linkages in PHCUs and referral hospitals? What new approaches and interventions could be tested for improving quality of care across the life cycle (pre-pregnancy-delivery-childhood-adolescence)? What approaches or platforms could best support effective community engagement in QOC improvement efforts? Is the tiered approach logical in sequence to achieve the stated results? What evidence could be required to ensure the tailor-made approaches will be effective in accurately categorizing the health facilities into the different tiers? What approaches could best address the quality of care gaps in urban settings? In general, what other critical intervention or approach are missing in the draft concept note? IV.
SUBMISSION PROCESS Comments must be submitted by email to the following email addresses:
caddis@usaid.gov with a copy to Yordanos Abraham, yabraham@usaid.gov no later than 17:00 Addis Ababa time by the Response Due Date shown on the cover page of this RFI.
The subject line of the email must read "RFI-663-22-000005-IQH".
USAID is under no obligation to acknowledge receipt of the information, answer questions or provide feedback to respondents with respect to any information submitted.
V.
ADDITIONAL INFORMATION All information provided will become the property of USAID and will not be returned.
USAID reserves the right to use information provided by respondents for its purposes.
Responses may be used by USAID without restriction or limitation.
Proprietary information must not be submitted.
Sincerely, Alula Abera Contracting/Agreement Officer Attachment A.
Concept Note on Improving Quality of Healthcare (IQH)