The Regional English Language Office (RELO) of the U. S. Embassy Islamabad is pleased to announce a funding opportunity for the Pakistan Teaching Excellence and Achievement (TEA) U. S. Exchange program.
The successful grantee will be a U. S. university with proven excellence in developing English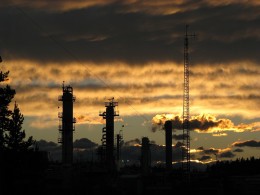 credit: Nautical9 via Flickr
teaching skills, expert knowledge of current English language teaching (ELT) pedagogies, and proven leadership training for the participants.
This partner will develop and implement a six-week blend of classroom and field experiences to increase the skills of a minimum of 100 Pakistani high school English language teachers from Government and Foundation schools.
The program should include community engagement activities and opportunities to network with English language teaching peers in the United States.
This project will occur from October 2022 through June 2024, with the exchanges occurring between June 2023 and February 202 4. The awardee of this grant will work closely with both RELO Pakistan and the TEA Pakistan Support grant awardee (to be identified at a later date by the RELO Office) to achieve the successful completion of the project.
This award will be contingent on funding availability.