The Public Affairs Section (PAS) of the U. S. embassy in Kabul, Afghanistan invites all eligible organizations to submit a proposal for a cooperative agreement with the U. S. embassy to create and design a stand-alone website or dedicated channel on YouTube.com that allows individuals from within Afghanistan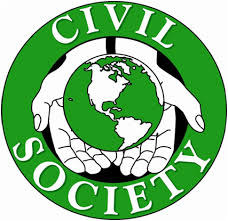 credit: Razoo
and across the globe to upload short (no more than three-minute long) personally recorded videos describing why and how the individual is contributing to the betterment of Afghanistan and/or the ways in which the Afghanistan of today has provided opportunities that didn't exist before, and offering messages of hope for the country's future.
In addition to ensuring that others can upload videos to the site, the recipient will also be responsible for recording and uploading an initial set of videos.
Agency:
Department of State
Office:
Bureau of South and Central Asian Affairs
Estimated Funding:
$250,000
---
Relevant Nonprofit Program Categories
---
---
---
---
Obtain Full Opportunity Text:
Not Available
Additional Information of Eligibility:
Eligibility is open to all U.S., Afghan, and international organizations or companies with direct experience in website design, video recording and editing, and media or public relations campaigns, and a proven track record of success implementing projects in Afghanistan.
Afghan organizations must demonstrate current country registration license, competent programmatic ability and be able to meet reporting requirements.
U. S. organizations or companies are required to partner with an Afghan organization or company.
Full Opportunity Web Address:
Contact:
Pedro Palugyai, Grants Manager, Public Affairs Section, U.S. Embassy, Kabul, Afghanistan
Agency Email Description:
Inquiries & Submissions
Agency Email:
KabulPDProposals@state.gov
Date Posted:
2013-02-21
Application Due Date:
2013-03-25
Archive Date:
2013-04-24