The Bureau of Oceans and International Environmental and Scientific Affairs' (OES) Office of International Health and Biodefense (IHB) at the Department of State, announces the Notice of Funding Opportunity ("NOFO") for Mosquito Talk:
Building and Expanding International Network of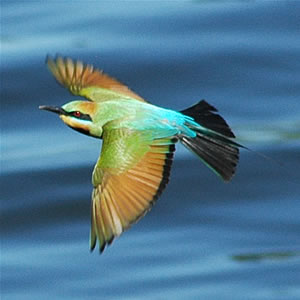 credit: Wikipedia
Public Health Communicators to Engage on Zika and Vector Borne Diseases.
The purpose of this project is to build a broad international community which will help drive innovative and locally appropriate solutions to stop mosquitos that carry Zika and other diseases.
The target audience will include community leaders and trusted public figures such as journalists, health practitioners, scientists, educators, and private sector actors who have regular contact with the public and who can broaden the circle of people looking for solutions to vector borne diseases and communicating with the public about mosquitos.
Participants will be drawn from countries experiencing Zika outbreaks, countries where Zika is endemic, and countries that are vulnerable to future spread of the virus due to the presence of the mosquito that transmits the disease.
A cooperative agreement for up to $480,000 U. S. Dollars (USD) in public diplomacy funds from the FY 2017 Zika Response and Preparedness Act will be awarded for work that will support the two week information sharing program, (possible locations include Atlanta, GA; Miami, FL; Brownsville, TX; Baltimore, MD) including a two-day workshop in Washington DC, and small grants program to reinforce and expand a "Mosquito Talk" international network of communicators and influencers on the topic of Zika and vector borne diseases.
The initial period of performance will be for 24 months.