ISN/CTR will fund projects which build capacity in partner countries to enforce the relevant United Nations Security Council Resolutions (UNSCRs) in order to counter the proliferation of ballistic missile technology.
ISN/CTR will also fund projects that use open source research to identify entities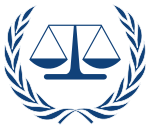 credit: From Wikipedia
involved in the proliferation of ballistic missile technology and emerging UNSC sanctions evasion techniques.
Agency:
Department of State
Office:
Bureau of International Security-Nonproliferation
Estimated Funding:
$1,328,000
---
Relevant Nonprofit Program Categories
---
---
---
---
Obtain Full Opportunity Text:
Link to Opportunity in SAMS Domestic
Additional Information of Eligibility:
Eligibility is limited to not-for-profit organizations subject to 501 (c) (3) of the tax code, not-for-profit organizations not covered by 501(c)(3), for-profit organizations, small businesses, and educational institutions (both public and private).
Direct funding for both U. S. and international organizations is also available under this announcement.
Full Opportunity Web Address:
https://mygrants.service-now.com/grants/record_details.do?sysparm_document_key=u_domestic_funding_opportunity,114682d9db9fd340bce330fd7c961984
Contact:
Agency Email Description:
BruceST2@state.gov
Agency Email:
Date Posted:
2018-07-13
Application Due Date:
Archive Date:
2018-07-23