A Cooperative Agreement for up to a total of $2,500,000 U. S. Dollars (USD) in FY 2021 ESF will be awarded for work that will build the capacity of foreign researchers, journalists, and others civil society actors to increase awareness about the use of coercive legal instruments by the People's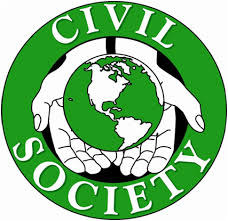 credit: Razoo
Republic of China (PRC) and/or Chinese Communist Party (CCP) to limit freedoms of speech and expression abroad.
The project will also build the capacity of and provide resources to key beneficiaries to curb the impact of these coercive measures and correct its destabilizing effect on foreign information environments.
The initial period of performance will be for twenty-four (24) months.
Funding authority rests under FY2021 Department of State, Foreign Operations, and Related Programs Appropriations Act (Div.
K, P.L.
116-260) and the Foreign Assistance Act of 1961, as amended.
---
Relevant Nonprofit Program Categories
---
---
---
---
Obtain Full Opportunity Text:
Link to Opportunity in SAMS Domestic
Additional Information of Eligibility:
The GEC may make awards through this solicitation to U. S. and foreign non-profit organizations, institutions of higher education, and commercial entities.
Individuals, state and local governments, foreign public entities, and public international organizations are not eligible to apply.
Before submitting, potential applicants should ensure that they are eligible to receive a grant or cooperative agreement and prepared to adhere to the terms of 2 CFR 200 and 2 CFR 600.
GEC welcomes applications irrespective of an applicant's race, ethnicity, color, creed, national origin, gender, sexual orientation, age, or disability.
Full Opportunity Web Address:
https://mygrants.servicenowservices.com/grants?id=grants_funding_opportunity&table=u_domestic_funding_opportunity&sys_id=06441f741b63c110734243f1f54bcbe2&view=Default
Contact:
Agency Email Description:
See Section VII. Agency Contacts within the full opportunity announcement for all other inquires.
Agency Email:
Date Posted:
2022-05-27
Application Due Date:
Archive Date:
2022-11-18