The Employment and Training Administration (ETA), U. S. Department of Labor (DOL or the Department), announces the availability of approximately $6 million from funds made available through the Fiscal Year (FY) 2013 DOL appropriation for Training and Employment Services for grants to State Workforce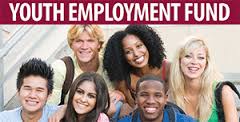 credit: tdsb
Agencies (SWA) to expand the Workforce Data Quality Initiative (WDQI).
The Department has reserved up to 3 percent of this round's total grant funding (a maximum amount of $180,000) to provide technical assistance to assist grantees in developing and implementing their WDQIs.
For the remainder of this document, reference to the databases being created under the WDQI may be called "workforce longitudinal administrative databases" or "workforce longitudinal databases" interchangeably.
Grants awarded will provide SWAs the opportunity to develop or expand State workforce longitudinal administrative data systems.
These State longitudinal data systems will, at a minimum, include information on programs that provide training, employment services, and unemployment insurance; connect with education data contained in Statewide Longitudinal Data Systems (SLDS) databases; be linked longitudinally at the individual level to allow for enhanced opportunity for evaluation of federally and State-supported education and workforce programs; be capable of generating workforce training provider performance information and outcomes in a standardized, easy to understand format (e.g.
scorecards), consistent with all applicable Federal and State privacy laws; and, lead to better information for customers and stakeholders of the workforce system.
Where such longitudinal systems do not exist or are in early development, WDQI grant assistance may be used to design and develop these systems.
WDQI grant assistance can also be used to improve upon existing State longitudinal systems.
Current WDQI grant recipients who did not receive a Round III award under solicitation SGA-DFA-PY-12-07 and states that currently do not have a WDQI grant are eligible for this competition.