The Public Affairs Section (PAS) of the U. S. Embassy in Bishkek, Kyrgyz Republic, announces an open competition for organizations to submit proposals for the Design Hub.
The Design Hub is a new program designed to increase the availability of American media content in Central Asia (Kazakhstan,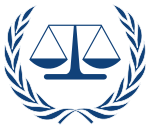 credit: From Wikipedia
Kyrgyz Republic, Uzbekistan, Tajikistan, Turkmenistan), provide training and support to local media organizations, and produce multimedia content for U. S. Embassies and Consulates in the region.
This is a three-year program.
The anticipated funding level of $2,400,000 will cover all three years of programming.