Please see the attachments/related documents section for the full announcement and supporting documents.
Executive Summary:
Based on funding availability, this project will be awarded to a grantee who will provide consultations, training, software, and equipment to the Museum of Fine Arts of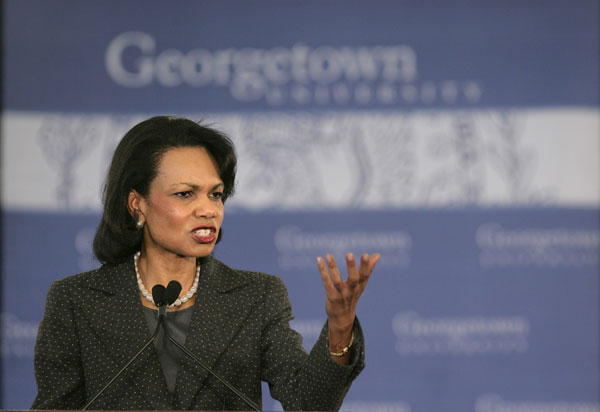 credit: From Wikimedia
Turkmenistan (Museum) to enable them to create a digital inventory and electronic database.
The project duration will be determined in accordance with the grantee.
The active phase will include remote and in-country work (approximately 10 days in Turkmenistan):
i.
Remote a.
Grantee will identify expert to conduct the above-mentioned consultations and training b.
Expert will host initial consultation with Museum i.
Provide consultations on conducting an inventory of museum artifacts ii.
Introduce software and hardware used for electronic cataloguing iii.
help Museum identify subset of artifacts that will be e-catalogued and used to start Museum's electronic database system ii.
In-country a.
Expert arrives in-country and provides hands-on training to Museum experts including pre-determined subset of artifacts in electronic database system b.
With the support of expert, Museum will craft a strategic plan framework document that outlines future efforts to fully transition to an electronic database system c.
Expert develops recommendations for the Museum on digitizing the Museum's collections and creating virtual exhibitions and tours.
Turkmenistan's ability to grow its economy and modernize its institutions depends on cultivating educated and informed citizens and government contacts with greater access to information.
Via the efforts listed above, this program will focus on Mission goals aimed at building the capacity of local experts and will supplement Post's previous programs focusing on supporting local museums in becoming more self-sustainable.
The key audiences for this project are the management and staff of the Museum, experts representing other Turkmen museums, and the Turkmen Ministry of Culture officials responsible for supervising local museums.
Background:
Current Situation and Problem Statement:
The Museum of Fine Arts of Turkmenistan (Museum) opened in its current location in 200 5. It has eleven exhibition halls displaying ancient and modern Turkmen art in a variety of forms.
Its collections include paintings, drawings, sculptures, carpets, tapestries, ceramics, jewelry – all showing the creativity of ancient and contemporary artisans.
At any given time, about 1,500 objects are on regular display, tracing the cultural evolution of the Turkmen land over centuries.
In addition, the Museum has a collection of Western European art from the 14th to early 20th centuries, Russian paintings from the 17th to 20th centuries, and applied arts from China, Japan, India, and Iran.
Although the Museum has a modern building and construction which was funded by the Turkmen Government, it lacks the resources to conduct an inventory of its collections and create a modern database with detailed information about all artifacts stored at the Museum.
This factor significantly limits the Museum's ability to analyze the condition of the artifacts and identify in a timely manner those that are in most need of restoration and preservation.
Most importantly, the Museum's inability to properly catalog its artifacts impedes plans to digitize their inventory systems.
For that reason, this project can serve as the crucial first step towards pushing museums in Turkmenistan to modernize by shifting a subset of its artifact collection to an electronic database system.
This will not only increase the Museum's ability to preserve, research and access their collections easily, but also provide a space to showcase Turkmen art online and solicit interest with the international community virtually.
Review of Past Projects:
U. S. Embassy Ashgabat organized a workshop on museum management for Turkmen museum experts in March 202 1. The workshop included a section on museum digitization and arranging virtual museum tours.
The Museum also possesses experience in implementing the U. S. State Department's Ambassadors Funds for Cultural Preservation projects that were aimed at preservation and restoration of museum artifacts.
Proposed Project Introduction:
To address the issues indicated in the Problem Statement section of this document, the U. S. Embassy Ashgabat would like to award a grant to a U.S.-based organization that will carry out the following tasks:
· Provide consultations to Museum experts on how to conduct an inventory of the Museum's collections; ·Provide additional consultations and hands-on training to Museum experts in creating an electronic database of the Museum's artifacts; · Procure equipment for operating such electronic database as needed; · Develop recommendations for digitizing the Museum's collections and creating virtual exhibitions and tours.
If the current COVID-19-related travel restrictions persist through 2022, the grantee might be requested to consider implementing the program in a virtual format.
Project Goal:
The project will increase the resilience of the Turkmen cultural heritage sector by building capacity of museum experts on using modern digital museum technology.
Project Audience(s):
This program will target the following audiences:
· Management and staff of the Museum; · Experts representing other Turkmen museums; · Turkmen Ministry of Culture officials responsible for supervising museums.
Audience characteristics:
· Gender – 65% female, 35% male ·Geographic Location – Turkmenistan, Central Asia · Age Group – 25 to 55 · Level of Education – Bachelor's Project Objective:
Increase the capacity of Museum experts in electronic database creation and inventory management through hands-on training and consultations by U. S. experts.