The U. S. Agency for International Development (USAID)'s Mission in Liberia is in the process of designing a new School Feeding Activity III.
This $7 million activity will improve nutrition, school enrollment and attendance for children and youth within target communities.
The Office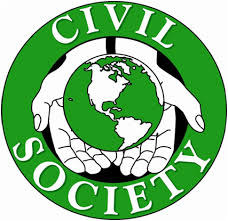 credit: Razoo
of Acquisition and Assistance (OAA) at USAID/Liberia has developed a draft concept, development hypothesis and accompanying Results Framework, and now aims to provide a community ofstakeholders the opportunity to review, comment, and make suggestions to enhance the School Feeding Activity III design.
---
---
---
---
Obtain Full Opportunity Text:
NIC Website
Additional Information of Eligibility:
NIC invites applications from nonprofit organizations (including faith-based, community, and tribal organizations), for-profit organizations (including tribal for-profit organizations), and institutions of higher education (including tribal institutions of higher education).
Recipients, including for-profit organizations, must agree to waive any profit or fee for services.
NIC welcomes applications that involve two or more entities; however, one eligible entity must be the applicant and the others must be proposed as subrecipients.
The applicant must be the entity with primary responsibility for administering the funding and managing the entire program.
Full Opportunity Web Address:
http://grants.nih.gov/grants/guide/rfa-files/RFA-AI-21-009.html
Contact:
Agency Email Description:
elamin@usaid.gov
Agency Email:
Date Posted:
2021-03-30
Application Due Date:
Archive Date:
2021-05-15