The USDA Food and Nutrition Service (FNS) expects to have approximately $2,000,000 in fiscal year (FY) 2014 available for Special Project Grants to WIC State agencies.
These grant awards are contingent upon the availability of funding.
Grant funds will be available only to the 90 WIC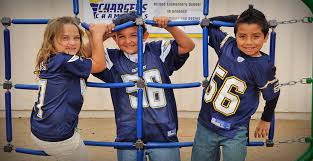 credit: Chargers
State agencies responsible for administering WIC in the States, Territories, and Indian Tribal Organizations (ITOs).
Up to four (4) grants of up to $24,500 each will be awarded to State agencies by October 31, 2014 to develop concept papers.
The actual number of concept paper awards will depend on the quality of the application(s), the availability of funds, and how much of the FY 2014 funds are used to fund the FY 2014 WIC Special Project Full and Mini Grants.