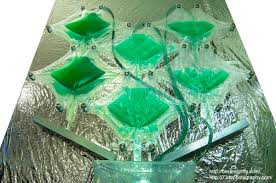 credit: Cesare Griffa Official Website
The Farm Business Management and Benchmarking (FBMB) Competitive Grants Program provides funds to (1) improve the farm management knowledge and skills of agricultural producers; and (2) establish and maintain a national, publicly available farm financial management database to support improved farm management
---
---
---
---
Obtain Full Opportunity Text:
FY '16 Farm Business Management and Benchmarking Competitive Grants Program RFA
Additional Information of Eligibility:
Applications may be submitted by numerous entities.
Pursuant to 7 U.S.C.
450i(b)(7), eligible applicants means: (A) State agricultural experiment stations; (B) Colleges and universities; (C) University research foundations; (D) Other research institutions and organizations; (E) Federal agencies; (F) National laboratories; (G) Private organizations or corporations: (H) Individuals; or (I) Any group consisting of two (2) or more of the entities described in subparagraphs (A) through (H).
Full Opportunity Web Address:
Contact:
Agency Email Description:
Agency Email:
electronic@nifa.usda.gov
Date Posted:
2016-02-01
Application Due Date:
2016-04-11
Archive Date:
2016-05-11