This competitive grants program is intended to promote and strengthen the ability of Hispanic-Serving Institutions to carry out higher education programs in the food and agricultural sciences.
Programs aim to attract outstanding students and produce graduates capable of enhancing the Nation's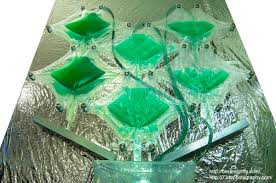 credit: Cesare Griffa Official Website
food and agricultural scientific and professional work force.
---
---
---
---
Obtain Full Opportunity Text:
Hispanic Serving Institutions -- Education Grants Program
Additional Information of Eligibility:
Applications may only be submitted by HSIs.
Failure to meet an eligibility criterion by theapplication deadline may result in the application being excluded from consideration or, eventhough an application may be reviewed, will preclude NIFA from making an award.
Full Opportunity Web Address:
Contact:
Agency Email Description:
Agency Email:
electronic@nifa.usda.gov
Date Posted:
2017-01-18
Application Due Date:
2017-03-22
Archive Date:
2017-04-21