The Natural Resources Conservation Service (NRCS) is directing resources toward the restoration of degraded wetlands, floodplains, forestlands, and associated uplands.
With the sole exception of Federal agencies, NRCS invites applications from all qualified U. S. based non-federal entities (NFE)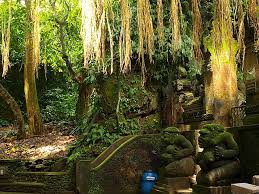 credit: Wikimedia Commons
and individuals in all 50 States, the District of Columbia, the Caribbean Area (Puerto Rico and the U. S. Virgin Islands), and the Pacific Islands Area (Guam, American Samoa, and the Commonwealth of the Northern Mariana Islands).
NFEs of all sizes are encouraged to apply.
Information related to NRCS Easement Programs can be found at the following links:
https://www.nrcs.usda.gov/wps/portal/nrcs/main/national/programs/easements/ and https://www.nrcs.usda.gov/wps/portal/nrcs/detailfull/national/programs/financial/ewp/?cid=nrcs143_008225 A total of up to $250 million is available in FY201 8. All agreements will be three years in duration.
Applications must be received by 5:00 p.m.
Eastern Daylight Time (EDT) on May 18, 201 8.